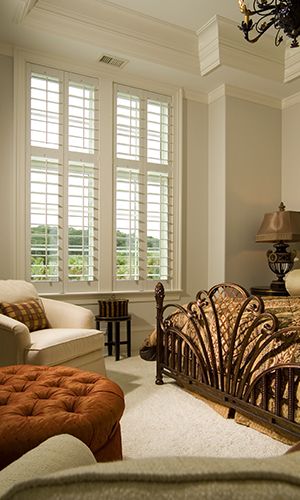 With Polywood®, you not only get the rich look of fine wood, but more importantly, you do not get the inherent problems of wood. Polywood® simply performs better and lasts longer than traditional wood shutters while adding beauty to any room.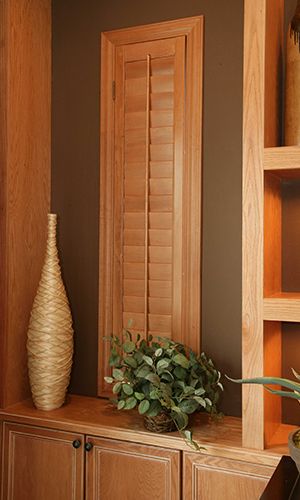 Classic & Traditional Shutters
All our classic and traditional wooden shutter parts are kiln-dried and sealed for moisture control. Each component of our traditional shutters is constructed from solid Basswood.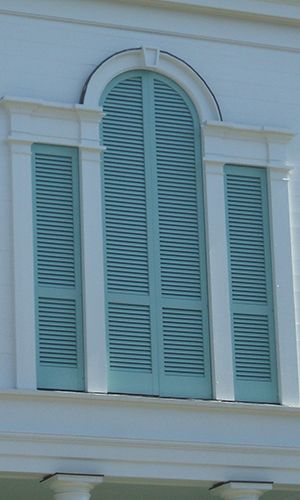 Exterior Shutters
Whether you're building or remodeling, exterior shutters can provide an attractive and colorful enhancement to your home. Our exterior shutters are cosmetic accents designed to complement any home's design or style.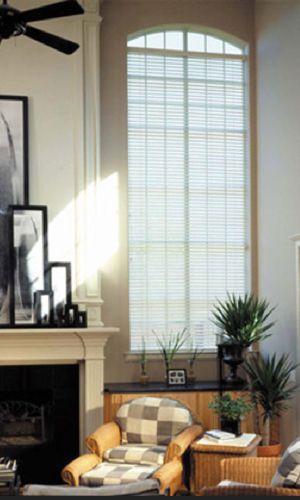 The Plantation Shutter Company offers a wide range of blinds that are manufactured from a variety of materials and come in an array of colors.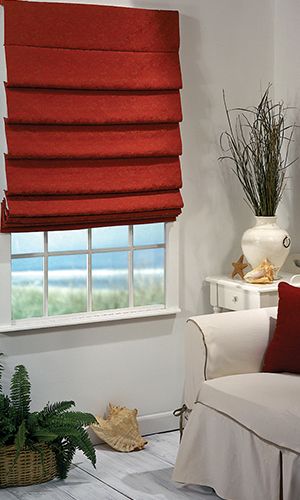 Shades
The Plantation Shutter Company's shades are available in a wide range of colors, styles, and materials. While most are manufactured from fabric, we have a selection of shades that are made from woven woods such as bamboo and reeds, which can give a warm Caribbean-type feel to a room.
Why We Only Carry the Best
The Plantation Shutter Company's interior and exterior shutters are the most durable and beautiful shutters you can own. Shutters give you ultimate control of the elements, like sunlight and cold drafts, as well as provide privacy. Shutters last longer, look better, and are easier to clean than any other window covering. That is why more people are selecting interior shutters over drapes.
Shutters will instantly transform the look and feel of your home. Unlike other window treatments, our Polywood® shutters complement any décor and blend with every design style, from traditional to contemporary. You'll love the way they look in your home!
You can increase your home's value with plantation shutters. If you're thinking of refinancing or selling, you should know that appraisers will often increase your estimated home value when you have our Polywood® or wooden shutters on your windows.
No other window treatment or shutter looks better or lasts longer than Polywood® shutters. Polywood® shutters are engineered with materials and a finish that will outlast your home. To put it simply, they're the finest shutter on the market.
Plantation shutters are built to withstand dramatic temperatures, humidity, and sunlight over long periods of time. Our material, finish, and manufacturing methods ensure that our Polywood® shutters will look as perfect in 10 years as they do on the day you bought them. What's more, Polywood® shutters have a lifetime guarantee against defects and workmanship. Our classic wooden shutters are one of the finest wood shutters on the market, featuring solid wood parts with a premium finish to make them long-lasting, durable, and beautiful.