Elegant and Customized Plantation Shutter Products
The best plantation shutter products for your home or business
If you don't know which plantation shutter matches your home or business design, or you are interested in a particular model but you don't know if it will really work in your home. Don't worry! At The Plantation Shutter Company, we have a wide variety of plantation shutter solutions and we will give you all the guidance you need to find the right product.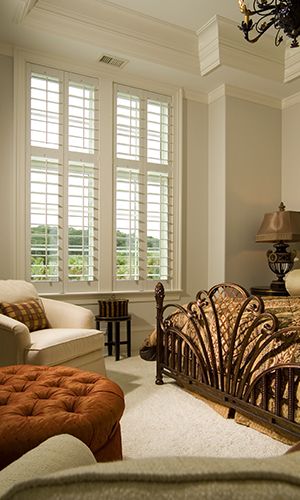 With Polywood®, you not only get the rich look of fine wood, but more importantly, you do not get the inherent problems of wood. Polywood® simply performs better and lasts longer than traditional wood shutters while adding beauty to any room.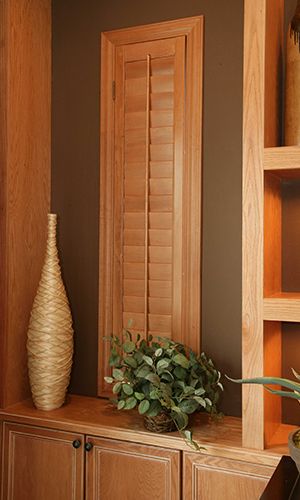 Classic & Traditional Shutters
All our classic and traditional wooden shutter parts are kiln-dried and sealed for moisture control. Each component of our traditional shutters is constructed from solid Basswood.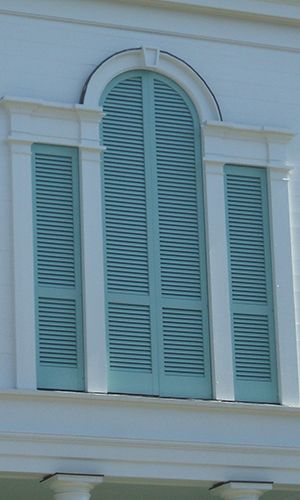 Exterior Shutters
Whether you're building or remodeling, exterior shutters can provide an attractive and colorful enhancement to your home. Our exterior shutters are cosmetic accents designed to complement any home's design or style.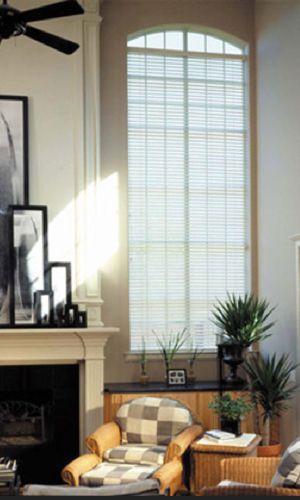 The Plantation Shutter Company offers a wide range of blinds that are manufactured from a variety of materials and come in an array of colors.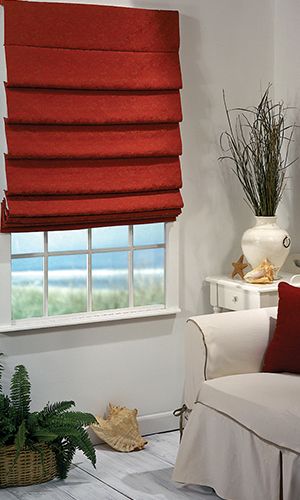 Shades
The Plantation Shutter Company's shades are available in a wide range of colors, styles, and materials. While most are manufactured from fabric, we have a selection of shades that are made from woven woods such as bamboo and reeds, which can give a warm Caribbean-type feel to a room.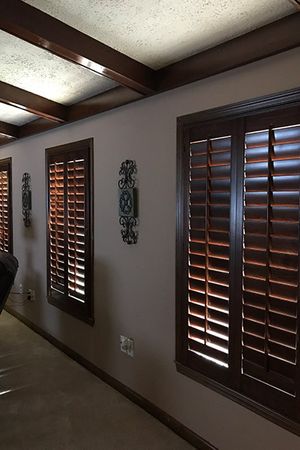 Aesthetics Plantation Shutters
At The Plantation Shutter Company, we are committed to meet all your expectations, from security and functionality to beauty and durability. We maintain a classic style adapted to your needs and tastes. All of our products are 100% customized to your needs with the higher standards of beauty and resistance.
Added Value Products
We are not only plantation shutters producers and sellers. We give you the help to make your home more personalized and beautiful. With us, you will find the answers to your questions about models, colors, shapes, and durability; because we want to give you all the information you need to make the best products that suit your needs.
Long-Lasting materials
We use the highest quality materials to ensure that your investment will last over the years. We work with wood such as solid Basswood and Polywood. They are long-lasting materials and they will fit in any environment. We also use recycled materials and we make them as resistant as possible.
Superior Construction Shutters
We aim to meet all your needs with beauty, practicality, durability, and shapes. To make sure you get the best products, we evaluate the local climate in your area to choose the most suitable materials to protect you and your home.
In addition, our company is committed to providing you with high security as well, using top-notch tools and staff to design the products you need.
At The Plantation Shutter Company, We are looking to give you something more than just a service. We want to give you security and the highest quality materials in our outdoor plantation shutters, Polywood shutters, and more.
We seek to design the products you are looking for – and above all we want our products to be highly functional for you!