Shutters and Shades For Your Coastal Home
Get the Best Hurricane, Plantation Shutters and More
Myrtle Beach, SC
Custom Plantation Shutters In Myrtle Beach, SC
In a sea of shutter companies in South Carolina, it can feel a little overwhelming in your search for the perfect window coverings. That's why at The Plantation Shutter Company, we make choosing custom window treatments for your home or business simple and stress-free.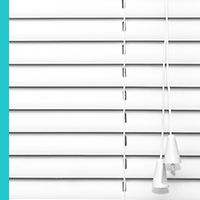 Our Window Coverings Tailored to You
As a leading local shutter company in the Carolinas, we know a thing or two about designing, creating, and installing gorgeous window coverings tailored to your style preferences, existing decor, and budget. Our products range from:
Experience Where It Counts
For more than 30 years now, we have been helping our friends and neighbors in Myrtle Beach add beauty, distinction, value, and energy efficiency to their homes with stunning custom window treatments. As a local, family-owned-and-operated shutter company, we genuinely care about the communities we serve. You can count on our team to help you achieve your interior and exterior decorating goals to really turn some heads with shutters, blinds, and more.
Get the Blinds, Shades, and Shutters You Need in Myrtle Beach
The Plantation Shutter Company is happy to bring all types of window coverings to our customers in North and South Carolina, but we get it if you need a little help deciding on which window coverings are right for you. We're the experts and we know that there's a lot of ambiguity in how people talk about window coverings, so we're here to help you learn a little more about the different types, and how window shades, blinds, exterior, or plantation shutters might benefit your Myrtle Beach Home.
Blinds - Blinds are an interior window covering that offers great functionality for the home and business owners that choose to install them. They offer easy light and visibility control, so you can have as much privacy or "raise" the lighting as much as you want and throughout the room. The major difference between blinds and shades is that shades are usually one piece of fabric, while blinds are made with many slats that come together.
Shades - Shades are often chosen in place of blinds because they offer more aesthetic value. Offered in a variety of fabrics, this means there are many more prints and styles to choose from. While shades also offer light control and privacy, your options for letting light and visibility through are slim. To let light into the entire room, you'll have to raise the shades completely. We offer a wide variety of shades, from roman to wooden-woven and everything in between.
Exterior Shutters - Especially practical in coastal areas, exterior shutters were meant for much more than just sitting beside windows to look pretty. Available in a variety of types, materials, and colors, our custom made exterior shutters offer looks and whatever level of protection you need. Whether you want wooden, hinged shutters, the ultimate window protection of metal hurricane shutters, or something in between, we can provide shutters that look great and protect your home.
Plantation Shutters - Plantation shutters offer all around protection from the interior of your home. They're great for not only controlling light and visibility, but also protecting your home from broken windows and the element. Plantation shutters offer a near complete seal of your window frame if you so choose, or you can open up certain sections and leave the others closed. We offer both wood and Polywood® shutters, and in a variety of shades, so we're sure to have something that matches your style.
Upgrade Your Windows Today!
If you are ready to completely transform the look and feel of your home or business in Myrtle Beach, then connect with The Plantation Shutter Company. Our area representative will gladly meet with you to discuss your window treatment options and find the perfect style and design for you. Contact Derrick Temple today to arrange a free in-home or virtual consultation to get started!
Derrick Temple, the founder of The Plantation Shutter Company, is your point of contact in Myrtle Beach, South Carolina. Originally from Florence, Mr. Temple received his bachelors' degree from Clemson University, and he now lives in Murrells Inlet with his wife where they raised their two sons. Mr. and Mrs. Temple support the communities they serve through various community service activities. With more than 30 years of experience and expertise in the plantation shutter industry, Mr. Temple enjoys helping his clients enhance the beauty of their homes and businesses with stunning custom window treatments. Please contact Derrick Temple for your window treatment needs.
If you'd like a free in-home estimate, or just have a question, fill your information in the fields below and someone will contact you shortly.