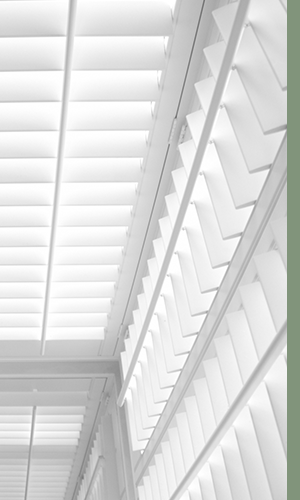 You'll find plenty of choices when searching for window coverings online, many of which have little concern for the environment. However, in our experience, we find that most concerned homeowners will be looking for products that are not only aesthetically pleasing, adding value to both the appearance and to the actual value of their home, but also practical.
Here at The Plantation Shutter Company, we are 100% committed to environmental conservation, and have been since the company was founded in 1987. One of our initiatives is GreenView, which includes a variety of ideas. As a result, you'll find that our custom window treatments are made from natural materials and designed to control interior temperatures for optimal home energy efficiency.
Recycling - Wherever possible, our window treatments either include recyclable materials, or are themselves completely recyclable. Our Polywood® shutters, for example, are completely recyclable and also contain 20% of recycled organic content. But we don't stop there; The Plantation Shutter Company goes one step further. If you have installed Polywood window treatments, and at some time in the future decide to redecorate, we will pick up the old shutters and recycle them for you; thus preventing them from ending up in a landfill. This is a service that, to the best of our knowledge, is not offered by any other window treatment company.
Non-toxic Materials - The paint used in our finishes has been tested as being safe for the environment. No fumes are emitted into the environment during our manufacturing procedure.
Durability - The Plantation Shutter Company specifically recommends and uses products that have an extremely long life-span, which helps cut down on landfill waste. These products are not influenced by the weather, or by large changes in temperature or humidity. Our Polywood® shutter is manufactured with UV inhibitors in both the wood composite and the exterior finish, so they are shielded from harmful rays. As a result, they won't fade and they also last longer than any other shutter.
Polywood® Shutters - The Plantation Shutter Company's shutters, and in particular the Polywood® shutter collection, have been subjected to tests by numerous third-party agencies and have been proven to have an excellent thermal shielding — especially when fitted with weather-stripping side pieces. This simultaneously seals the shutter edges and blocks more light and temperature passage than any other shutter. Using Polywood® shutters is a sure way to effectively reduce your energy bill.
Energy Tax Savings on Your New Shutters
Save Energy - The Polywood® Shutter Insulating System has been designed for maximum energy savings, as Polywood material was created to reduce heat loss or gain in a home or building. The Polywood material is engineered to reflect outside temperature while keeping the desired interior temperatures in. Unlike typical shutters, Polywood has weather stripping on the vertical stiles that interlock to block out heat gain and loss better than other shutters. This weather stripping also reduces outside airflow from entering a room. The Polywood® Shutter Insulating System has been tested and proven to reduce heat transfer and significantly improve the R-Value, U-Factor, and Solar Heat Gain of any window.
Start Improving Your Home's Energy Efficiency
If you're ready to enhance your home's energy efficiency, while simultaneously adding beauty and value to your home, then it's time to give your windows the treatment they deserve. Contact The Plantation Shutter Company today to arrange a free in-home or virtual consultation for custom window treatments in North Caroline and South Carolina. We're excited to meet with you!