Energy Savings
Keep Your Electric Bill Low With The Right Window Coverings
Start Saving Today With Plantation Blinds, Shutters, and Shades
You'll find plenty of choices when searching for window coverings online, many of which have little concern for the environment. However, in our experience, we find that most concerned homeowners will be looking for products that are not only aesthetically pleasing, adding value to both the appearance and to the actual value of their home, but also practical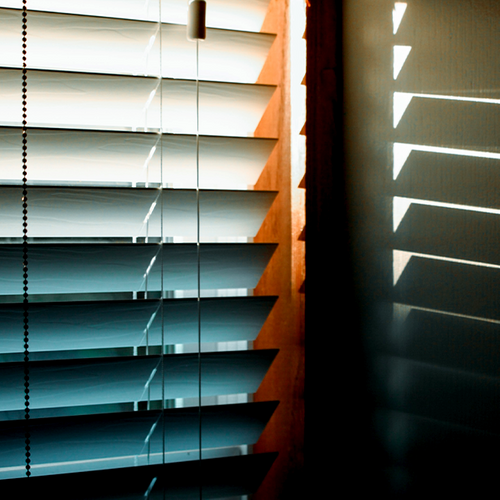 The Environmental and Energy Benefits of Window Coverings With Plantation:
Polywood™ material for plantation shutters, a specially designed, energy-efficient material

Decreasing heating and cooling bills, by utilizing coverings properly.

Recycled materials are used in our products

We offer complimentary shutter recycling

Reduced light pollution and electric when utilized for lighting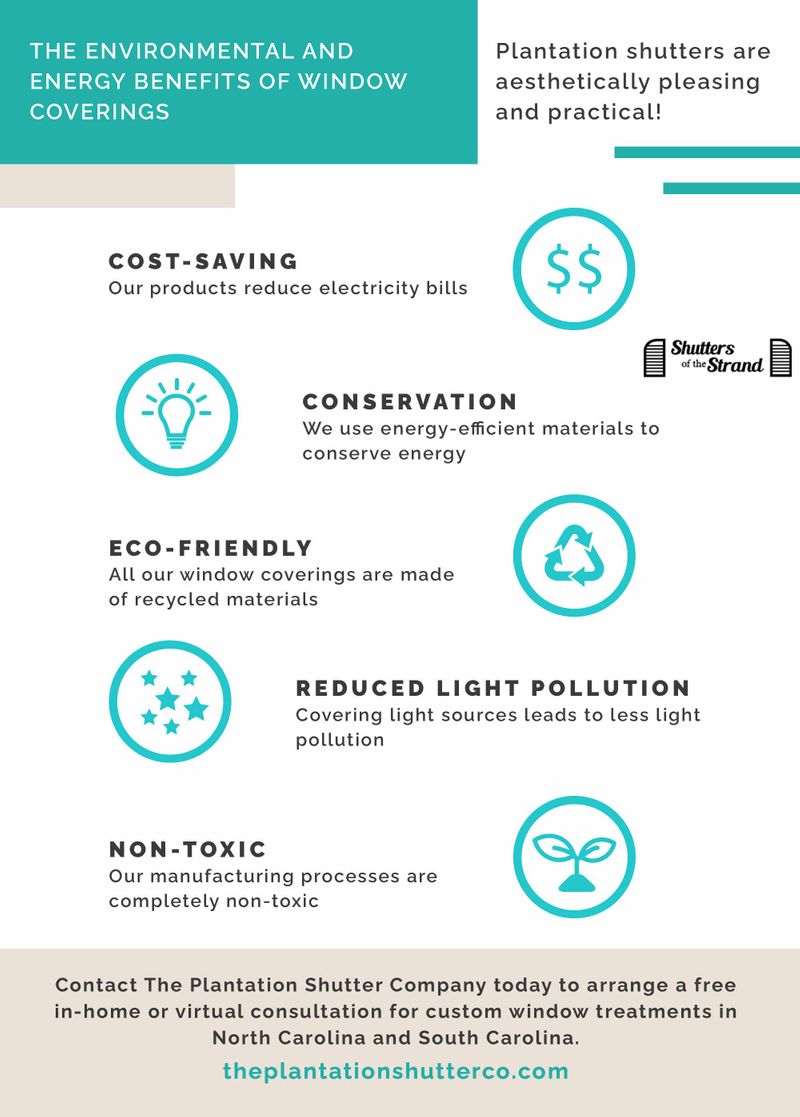 A Company Committed to Energy Efficiency
Here at The Plantation Shutter Company, we are 100% committed to environmental conservation, and have been since the company was founded in 1987. One of our initiatives is GreenView, which includes a variety of ideas. As a result, you'll find that our custom window treatments are made from natural materials and designed to control interior temperatures for optimal home energy efficiency.
From plantation shutters, blinds, and shades for your interior to exterior shutters that range from paneled to board-n-batten, Bermuda, and even metal storm shutters, we have every window covering you could need. All of our products are made with energy efficiency in mind and if you use them correctly, they will help lower your energy bill. Here are a few ways that our shutters take the environment into consideration, and keep reading beyond that to see how you can use your window coverings to bring down that bill!
Recycling
Wherever possible, our shutters, shades, and blinds either include recyclable materials, or are themselves completely recyclable. Our Polywood® shutters, for example, are completely recyclable and also contain 20% of recycled organic material. But we don't stop there; The Plantation Shutter Company goes one step further. If you have installed Polywood window treatments, and at some time in the future decide to redecorate, we will pick up the old shutters and recycle them for you; thus preventing them from ending up in a landfill. This is a service that, to the best of our knowledge, is not offered by any other window treatment company.
Non-toxic Materials
The paint used in our finishes for exterior shutters, plantation shutters, and blinds has been tested as being safe for the environment. No fumes are emitted into the environment during our manufacturing procedure.
Durability
The Plantation Shutter Company specifically recommends and uses products that have an extremely long life-span, which helps cut down on landfill waste. These products are not influenced by the weather, or by large changes in temperature or humidity. Our Polywood® plantation shutter is manufactured with UV inhibitors in both the wood composite and the exterior finish, so they are shielded from harmful rays. As a result, they won't fade and they also last longer than any other shutter.
Polywood® Shutters
The Plantation Shutter Company's shutters, and in particular the Polywood® shutter collection, have been subjected to tests by numerous third-party agencies and have been proven to have an excellent thermal shielding — especially when fitted with weather-stripping side pieces. This simultaneously seals the shutter edges and blocks more light and temperature passage than any other shutter. Using Polywood® shutters is a sure way to effectively reduce your energy bill.
Energy Tax Savings on Your New Shutters
The Polywood® Shutter Insulating System has been designed for maximum energy savings, as Polywood material was created to reduce heat loss or gain in a home or building. The Polywood material is engineered to reflect outside temperature while keeping the desired interior temperatures in. Unlike typical shutters, Polywood has weather stripping on the vertical stiles that interlock to block out heat gain and loss better than other shutters. This weather stripping also reduces outside airflow from entering a room. The Polywood® Shutter Insulating System has been tested and proven to reduce heat transfer and significantly improve the R-Value, U-Factor, and Solar Heat Gain of any window.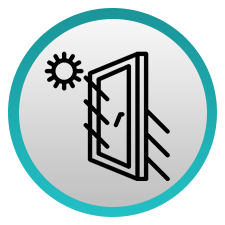 Reduced Solar Heat Gain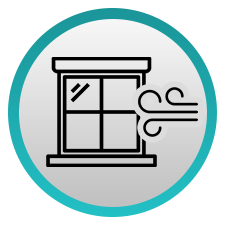 Reduced Windchill Transfer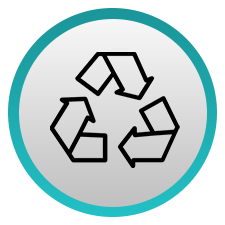 Recycled Materials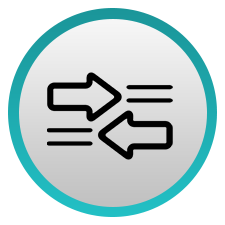 Shutter Exchange Recycling
How To Use Your Shutters, Blinds, and Shades to Save Energy
When it comes to saving energy and money on your electricity bill, few people realize how big of a difference their window coverings can make. Whatever type of window coverings you decide on, you can improve your energy efficiency by just making sure to utilize them at the right time and in the right way. One study found that 75% of operable (adjustable) window coverings stay in the same position everyday. If this sounds like you and your home, there's more you could be doing to help maximize efficiency while keeping your house well lit and at a comfortable temperature.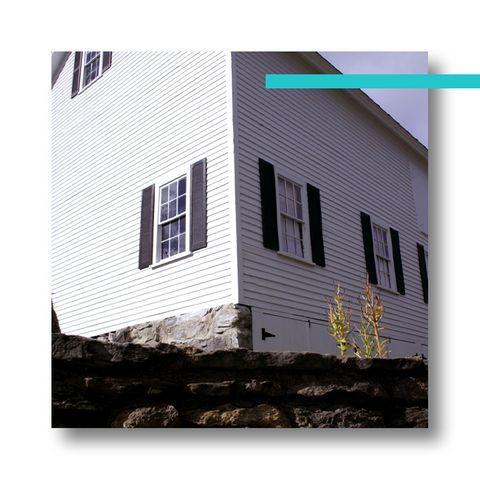 How to Save Energy With Your Shutters
Exterior shutters are what most people think of when they hear "shutters," so we'll start there. With exterior shutters, you're adding on a feature to your home that was utilized for generations to block out wind and sun — long before they came little more than a decoration for many. It shouldn't be a surprise that they're still very proficient at blocking out the sun and wind. Among all the window coverings, they're actually the most proficient at reducing solar heat gain. This is likely because they provide a barrier before the sun or wind can hit your window, so your heating or cooling doesn't have to fight nearly as much temperature transfer from your window panes.
Next to exterior shutters, probably the next most efficient window treatment at keeping out external temperatures are our plantation shutters. Designed to reflect heat outward and to hold in the internal temperature of your home, these shutters close from inside the home and offer much more ease of use.
To use these coverings effectively, it's best to pay attention to the temperature throughout the day and through the seasons. In the winter, let open blinds, especially those facing the sun, to warm your house in the morning. In the summer, you can do the opposite and block out the sun as it rises to keep the cool night temperatures inside.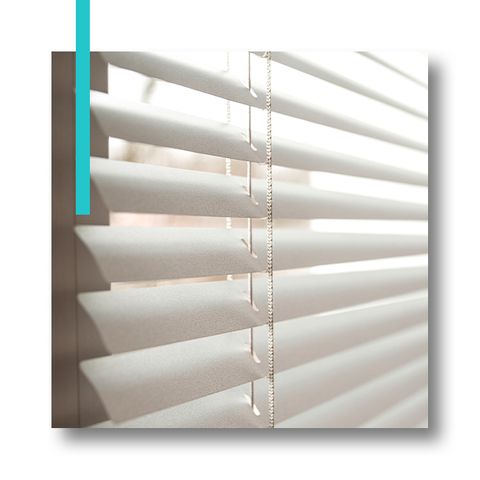 How to Save Energy With Your Blinds
For interior window coverings, blinds are the most commonly used method, and if you don't want plantation shutters, they're a fine window covering for both light control and saving energy. Much like shutters, opening and closing your blinds at the right time of day can dramatically reduce your energy bill. They're a particularly sound investment in the south and the Carolinas because they're better suited to keeping heat out than holding it in.
To use your blinds to efficiently keep heat out, make sure to keep them closed during the hottest parts of the day. Keeping them closed during the mid-afternoon and when the sun is coming through them directly will help keep your home cool. You should especially take this into consideration with rooms you don't use as often, such as guest rooms, sitting rooms, game rooms, etc. Keeping your blinds down and closed when you're not in these rooms can be thought of as an energy saving method much like shutting off the lights when you leave a room.
When it comes to losing heat in the winter, things get a little trickier. During the day, having your blinds closed will keep heat out, which you don't want in the winter, but leaving them wide open will allow more cold air to transfer from your window pane and into your home. Keeping them closed at night or on an overcast day and opening them during sunny days may be the best method to save energy and keep your home temperate.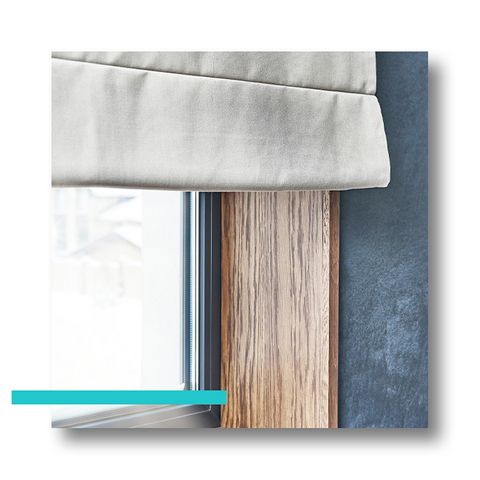 How to Save Energy With Your Shades
If you have a preference for shades and soft window coverings, then your energy efficient options are more limited. However, the most efficient interior window covering in terms of R-value lies in insulated cellular shades.
With shades, the range of value in terms of energy savings can vary greatly depending on the opaqueness and material of the shade. These are major factors, as you can't open up sections of a shade. Choosing shading that lets a medium amount of light in and opening and closing them accordingly with the day and the seasons is probably your best bet in terms of energy savings with traditional shades.
Choosing cellular shades however, is a whole different ball game, and if you want increased energy efficiency with minimal effort, then they might be the route for you. In cooler seasons, cellular shades can decrease your heat loss by as much as 40%, while in the summer they reduce heat gain by as much as 80%. If energy efficiency is your main concern, these shades are a no-brainer.
Start Improving Your Homes Energy Efficiency
If you're ready to enhance your home's energy efficiency, while simultaneously adding beauty and value to your home, then it's time to give your windows the treatment they deserve. Contact The Plantation Shutter Company today to arrange a free in-home or virtual consultation for custom window treatments in North Carolina and South Carolina. We're excited to meet with you!