Stylish Classic and Traditional Plantation Shutters
We strive to bring you the best style for your home with the most resistant and sophisticated materials
Would you like to renovate your home and can't find the perfect plantation shutters? Are you looking for something classic and eco-friendly? At The Plantation Shutter Company, we are specialists in classic and traditional plantation shutters of different shapes and materials that perfectly fit your needs. In fact, we have more than 30 years of experience making customized plantation shutters for our clients.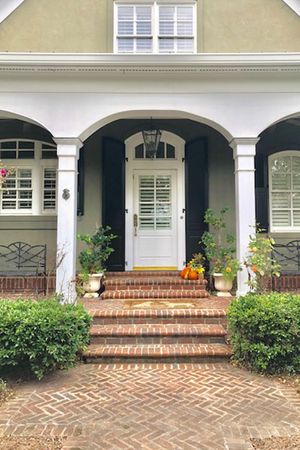 High-Quality Materials
We have materials specially designed for the elegance of your home and its durability. With them, you can add a unique style to every space of your home.
Polywood. With Polywood, you can experience the same beauty and durability as wood. Our Polywood is 100% eco-friendly. Its composition is mostly made of recycled materials. It is lighter than classic wood but with the same beauty and resistance.

Classic Wood Shutters. This design is made with solid Basswood, which is one of the most resistant and sophisticated woods on the market. This classic design will make your home a special and sophisticated place. It will definitely not go unnoticed!
Distinctive Decoration for Your Home
At The Plantation Shutter Company, we strive to give you the best quality you can get. That's why we want to listen to what you are looking for to provide you unique indoor and outdoor plantation shutters solutions. Our goal is to ensure that you get elegant and classic designs, but also unique pieces in your home throughout North and South Carolina.
Customized Frame Style
Our frames have distinctive and customized styles. They are designed to give harmony to your spaces and beauty in their finishes, being made of classic wood or Polywood. They are resistant frames that will maintain their beauty over time. We want you to have the best and most resistant materials, which will give your home a classic, unique and elegant design for every space you need.
Durability and Protection
At The Plantation Shutter Company, we know perfectly well how important it is to have good quality products. That's why our plantation shutter services fulfill three fundamental functions
It protects you from the outside. It adjusts the intensity of light at home.

It gives you a classic and elegant design. Our shutter company gives you unique designs with a wide variety of shapes.

Durability over time. We have two important materials, solid Basswood and Polywood, which are elegant and resistant.
At The Plantation Shutter Company, we care about making your experience unique and provide you with the best materials and services so you can enjoy your time at home to the fullest.
Our team is ready to answer your questions, advise you on the best plantation shutter for you, and also help you customize the style you are looking for. We are a company committed to you and the environment. That's why we use eco-friendly materials that have the same strength and elegance that a classic wooden shutter.