Custom Window Shades
Window Shades to Match Your Style and Needs
The Best Custom Window Coverings in the Carolinas
In the Carolina's, your home is exposed to a lot of different weather elements. Make sure your home's windows have the right coverings with The Plantation Shutter Companies' custom window shades. Our window shades are built to match not only your windows perfectly but are also made to complete your home's overall appearance. Our wide variety of shades makes it easy for our customers to find the perfect shade for their windows and homes. Learn more about our custom window shades, and contact our team today!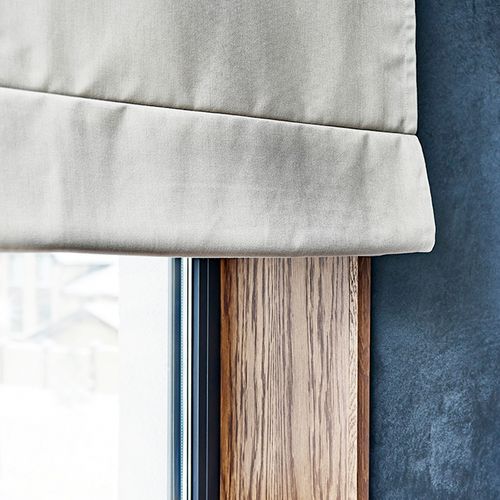 Roman Shades
When it comes to Roman shades, the main technical difference lies in how the shade rests. Just like some other shades or blinds, the shade stacks up on itself as you open it. However, when you close your shade, you'll have a smooth, uniform fabric over your window. The benefit of this is twofold. When you close your shades, you'll have complete privacy, but when you have company over or need to brighten things up, then you can open a shade that ties the room together as these blinds are designed to bring depth and dimension to the room.
Like many homes in the south, especially older ones, the appeal of roman shades is a timeless one. The rest of the world can change around them, but somehow these shades are always in fashion. With a wide variety of fabrics, colors, and materials, you can find one to match your home.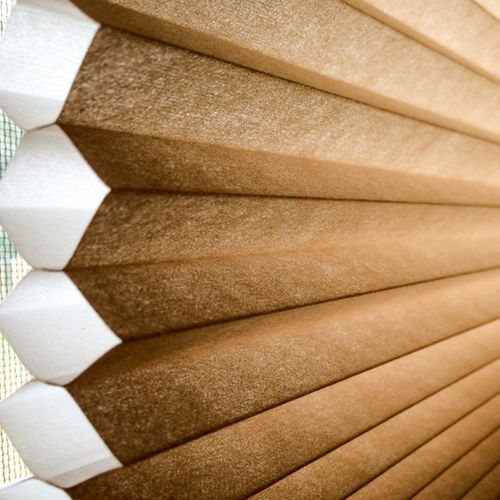 Cellular Shades
Cellular shades are a modern solution to give your home some relief from the summer heat. Designed with the intention of lessening heat transfer, these shades offer supreme practicality while still providing ample options for many different styles of decor. While all shades can help lower the temperature in your home, these shades do more than just block out light from the sun, which is where most of the benefits come from with Roman and other shades. These shades are truly revolutionary for anyone trying to lower heating and cooling costs.
Windows and doors make up much of a home's thermal loss, whether that be losing heat in the winter or losing cold air in the summer. When air inside a room hits the windows, it heats up or cools down and then circulates around your home. Cellular shades help prevent this by trapping hot or cold air and providing a barrier between the window and the rest of the air in the room. In addition to the benefits of your typical cellular shades, ours come in a large variety of colors, in cell sizes ranging from 7/16" to 12/16", and with a motorized option for ease of use.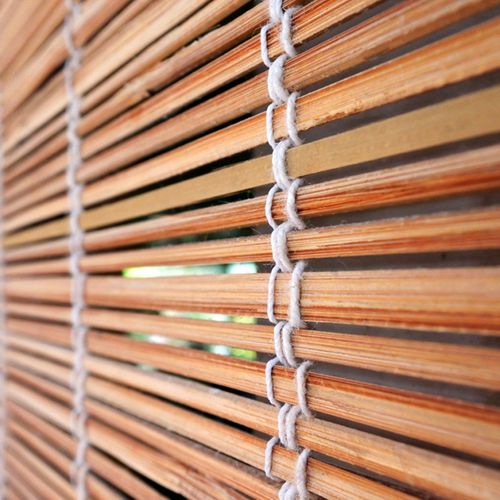 Woven Wood Interior Shades
Woven wood shades have come to popularity in the last decade or so, and for good reason. These shades help provide a natural look, added privacy, and the benefits of more filtered light then you'd receive with most fabric-based shades or cellular shades. With the right design hand, they can lend themselves to rustic, beachy, and modern themes and more.
When you buy woven wood shades from the Plantation Shutter Company, you have many options. While many people typically think of bamboo shutters when they hear wood woven shutters, we offer a variety of materials that offer the same benefits and a variety of looks, including, reeds, grasses, and a range of other natural fibers. If needed, we can even add blackout liners and motorization to our woven wood shades.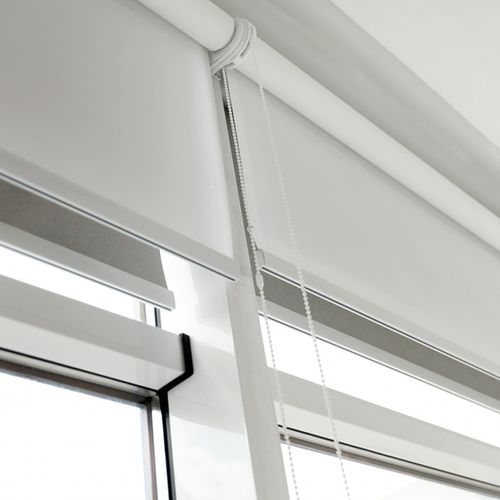 Roller Shades
Roller shades are a great option for anybody who wants to be able to cover their windows when needed, but who don't intend them to be a centerpiece of their design. As opposed to something like a roman shade, that adds depth and dimension to your room when raised, these shades do a good job of fading into the background when not in use. They simply roll up neatly at the top of the shade, taking up a minimal amount of the space, both physically and visually.
At the Plantation Shutter Company, we have an exclusive selection of roller shades that come in a variety of fabrics, colors, and patterns. Ranging from sheer to dense, our we have options to match both your privacy needs and your homes design.
Picking the Best Materials For Your Window Shade
Determining what style of shade you want is important, you want the right type of look, the proper amount of light control, and your energy efficiency needs to all be met. However, since that could all be affected by the type of materials you use for your blinds, it's important to take your shades material into consideration as well. If you're debating about the best material for the shades in your home, then the information below should help you sort out whether fabric, wood, or synthetic material would be best for you.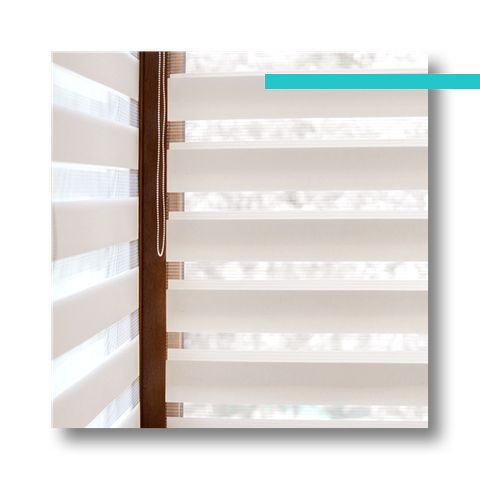 The Benefits of Fabric Shades
When it comes to fabric blinds, much of your decision making process will likely center around the color and density of the fabric that you'd like, since they don't make as much of a difference in temperature control as other materials.
This means that the main benefit of fabric curtains comes in privacy and style. Fabric curtains can help give your rooms more depth and dimension, as well as help to create a more warm and inviting environment psychologically. Depending on your determined density, they provide just as much privacy as other materials as well. So if you're not as worried about your energy costs and are striving for elegance, then fabric shades may be the way to go.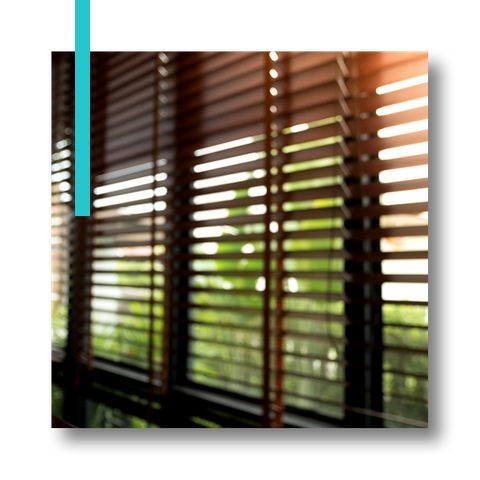 The Benefits of Woven Wood Shades
Woven wood shades provide the combination of privacy and natural light allowance that other shades just can't match. Unlike fabric or synthetic shades, light can filter through wood woven shades without losing much of it. While light will be allowed into your home based on the level of thickness you choose, the view inside your home will still be completely obstructed. If you were to go with a fabric option, you'd lose lighting as you increased your privacy. For those who enjoy their privacy and the benefits of natural light, woven wood shades are second to none.
Once you have the design of shutter you want, with the appropriate amount of slats or open spaces, the material is important as well in determining the energy-saving prospects of shutters. Shutters that are made of uncoated wood, for example, could see freezing or soaking that not only degrades the material, but that lowers its ability to block the elements as well. Those that are made of aluminum could be less effective for this as well, as they absorb both heat and the cold. However, with our polymer composite material, you never have to worry about your shutters freezing, decaying, or absorbing the heat and cold from outdoors.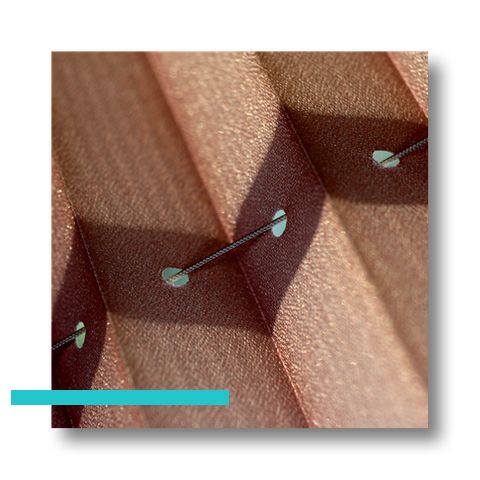 The Benefits of Synthetic Shades
Many types of window shades now come made with synthetic materials, most commonly with roller and cellular shades. While synthetic materials can look a little less elegant than other options, they serve their purpose more specifically than other materials. So what you have to decide when you're choosing synthetic fabrics is whether you're dedicated enough to energy efficiency or your privacy to give up some of the other benefits shades can have. Synthetic materials are simply the best if your only priorities are privacy and/or temperature control.
With our Polywood Shutters, you'll get shutters that: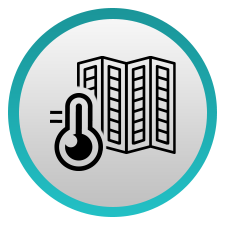 Reduce Heat Transfer
Save on heating costs by preventing the possibility of heat transfer from your windowpane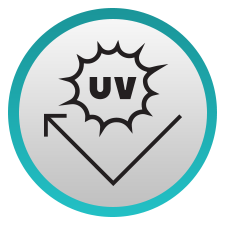 Block UV Rays
Keep sunlight from warming up your home.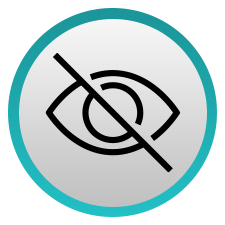 Increase Privacy
Keep wandering eyes out of your home.
Our Gallery
In the south, it can get unbearably hot, so it's important to have protection from the sun all the way around your home to help ensure a lower cooling bill. However, the benefits that come with shades extend beyond staying a bit cooler. They can be a major piece in the design of your common spaces and ultimately tie designs. Check out our styles below to find the shades that work and look the best for your home.
For Custom Window Shades, Contact the Plantation Shutter Company Today
If you are ready to start on getting window shades installed in your home, then reach out to us today. Dedicated personnel are waiting to help answer your questions and get you started on design and fabric thoughts. For all of your window covering needs in North and South Carolina, the Plantation Shutter Company is here to help.