Exterior Shutters in Myrtle Beach
Beautiful and Practical Plantation Shutters
Exterior Shutters in Myrtle Beach
Insulation is one of the keys to weather-proofing your home and making it more comfortable year-round. In a coastal environment like Myrtle Beach, this is especially the case. With all the humidity, you want to make sure your home can breathe without letting all that sticky air inside.
Plantation shutters are the perfect way to do this. Not only do they look great, but they're also very functional. Exterior plantation shutters can be opened to let in a cool breeze and closed to keep out the hot sun. Browse The Plantation Shutter Company to find perfect exterior shutters for Myrtle Beach.
Exterior Shutters Meant for Coastal Living
If you live in Myrtle Beach, you know that the weather can be tough on your home. High winds, salty air, and driving rain can take their toll on even the sturdiest of homes. That's why it's important to choose exterior shutters that can withstand the elements.
At The Plantation Shutter Company, our shutters are built to last. We use only the highest quality materials and construction methods to make sure your shutters can stand up to anything Mother Nature throws their way. Take a look at the different materials we use: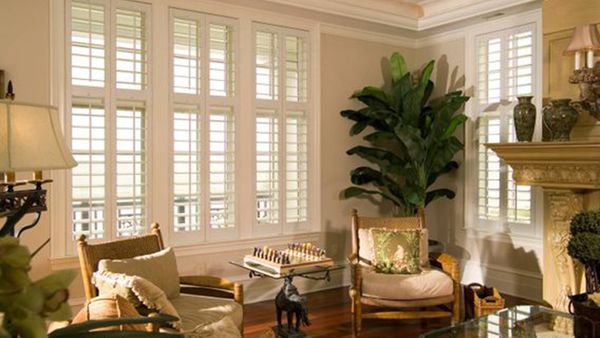 Polywood
This material is made to withstand the elements. It won't warp, crack, or fade in the sun and it's impervious to water damage. All of this is crucial for withstanding the harsh aspects of Myrtle Beach weather.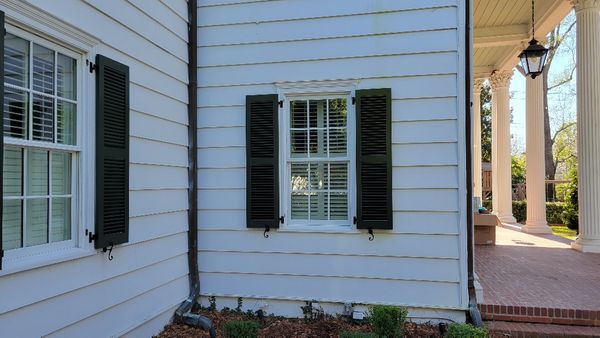 Wood Shutters
If you aren't interested in Polywood — which is a synthetic composite — you can also shoot for the real deal. With our classic wooden window shutters, you get the beauty of wood to make your Myrtle Beach home look great while still getting the protection you need.
How Exterior Shutters Make Life Easier For Myrtle Beach Residents
Life on the coastline can be wild. From steaming hot summers to wind storms, there's a lot that can come your way. But with exterior shutters from the Plantation Shutter Company, you can rest easy knowing your home is well-protected against heat transfer, airflow, and moisture. By creating a strong barrier between your home and the outside elements, our shutters make life a little easier for Myrtle Beach residents.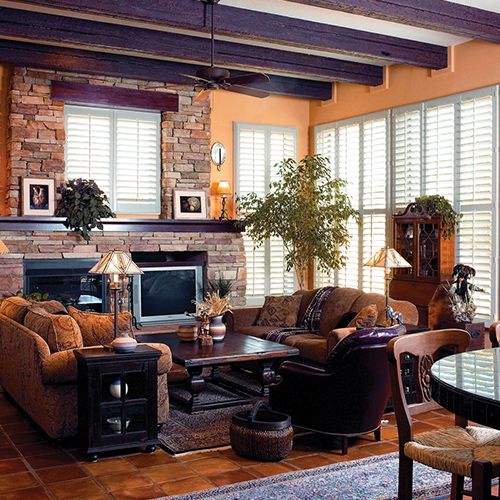 Energy-Efficient Coastal Living
It can cost a lot of money to keep a coastal home cool in the summer and warm in the winter. But with plantation shutters from The Plantation Shutter Company, you can save money on your energy bills all year long by slowing and reducing heat transfer.
With our Exterior Shutters, you'll get shutters that: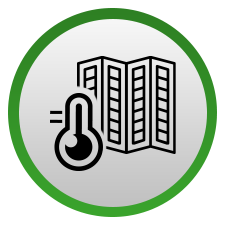 Reduce Heat Transfer
By reducing the amount of hot air and UV light that reaches your windowpane. Simply opening and closing the blinds at the right time of day can bring your cooling costs down significantly.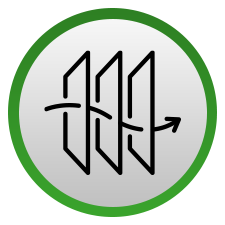 Stop Air Flow
Shutters can block up to 30 degrees of airflow from coming through your window. This is particularly effective in combating winter winds.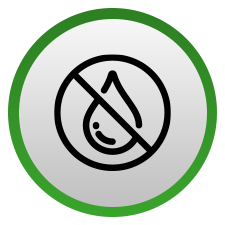 Resists Moisture and Humidity
Choosing materials that don't absorb moisture means you are less likely to let humidity transfer into your home. This can be a huge asset to a home in the south.
Order Your Window Shutters Today!
If you're ready to add plantation shutters to your Myrtle Beach home, we're here to help. Contact us today to get started!
Exterior Shutters in Myrtle Beach