Upgrade Your Home with Custom Shutters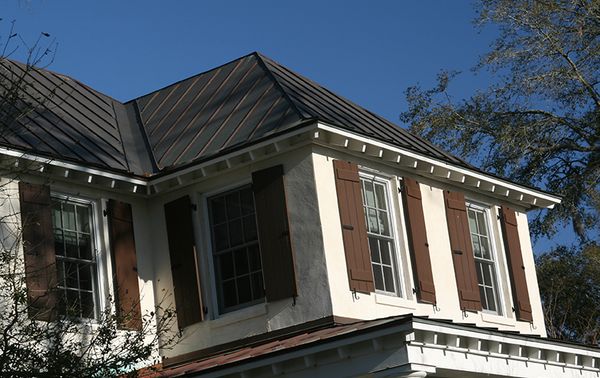 Whether you're building or remodeling, exterior shutters can provide a colorful enhancement to your home. Our exterior shutters are cosmetic accents designed to complement any home design or style. Our heat-reflective paint, available in a vast array of colors, ensures that the color of your shutters will be vibrant for years to come, making your home the one everyone talks about. We offer the finest hardware offered in America. All of our exterior shutters are installed with heavy-duty wrought steel. For the most discerning homeowners who are looking to enhance or protect their home, you will find that The Plantation Shutter Company has a full selection of top-of-the-line shutter designs that are historically correct and built to withstand the elements. At The Plantation Shutter Company, we think that beauty should last a lifetime, which is why we offer a comprehensive lifetime warranty that is the best in the industry. We offer a full line of custom polymer shutters, aluminum Bahamas and wood shutters
Innovative Shutter Design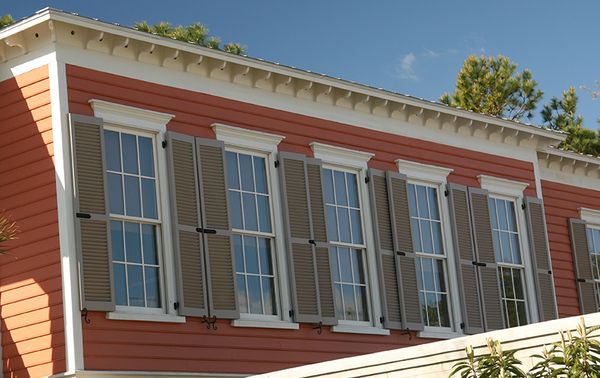 Because the Plantation Shutter Company uses the most advanced technology, cutting edge construction design, and the best materials around, we can offer a Comprehensive Lifetime Warranty on our Polymer Composite shutters, as well as our new "Aluminum Bahamas". We use a revolutionary process that takes exterior shutters to a new level, unmatched by any traditional shutter in the industry. This patented construction design has proven to be the most durable in the entire exterior shutter industry for over a decade.
Hurricane Resistant Shutters
The Plantation Shutter Company also features Hurricane rated shutters that meet the large missile and wind load requirements of the ASTM E330, ASTM E1896 and ASTM E1996.
Our beautifully designed hardware is made with 304 Stainless Steel with black powder coating that integrates well with our architecturally designed shutters, creating the complete workable and aesthetic package.
Find Inspiration for Your Home
Select from one of the styles in the options gallery below. Color options are endless, as they are custom painted to match any color you desire. Find inspiration for your home at our exterier shutter idea gallery.
Anyone looking for exterior shutters around the Carolinas cannot find better than the choices offered by The Plantation Shutter Company.
Love my Shutters
Love my shutters from Plantation Shutters!!! Thanks so much!!! Gayle, Marlin Quay Condos
Customer -
Very Impressed!
Very Impressed! Will do the rest of the house now after the first of August. Installation team was fantastic. Did exactly what you said you would do, when you said you would do it!! C.A. Pawleys Island
Customer -
Job Well Done
My wife and I wanted to pass along thanks for a job well done in installing new Plantation Shutters on our porch and our two guest bedrooms. When we moved here in July 2016 we decided to add Plantation Shutters to most of the windows in our home. You provided the same excellent sales and installation at that time. We delayed any other additions for a later date to have less of an impact on our budget. This year we had your business add Plantation Shutters to our porch and the guest bedrooms and we are thoroughly satisfied with the sales and installation. The shutters on the porch have totally changed the look of that space and all of this will no doubt add to the value of our home. Thanks again, Brian L Dowdy
Customer -