Custom Blinds in Myrtle Beach
Beautiful and Practical Shutters, Shades & Blinds
Custom Blinds in Myrtle Beach
Myrtle Beach is a popular tourist destination. With all of the people coming and going, privacy can be a major concern for local residents. One way to address this need is with window blinds. At The Plantation Shutter Company, we build custom window coverings for our clients based on their specific needs and preferences. With specific dimensions for slat sizes and both vertical and horizontal blinds to choose from, we have the expertise to create the perfect window treatments for any Myrtle Beach home.
Building The Perfect Blinds For Myrtle Beach
Many considerations are at play when searching for the perfect window treatments. As a general rule, horizontal blinds are better for larger windows while vertical blinds tend to work best with smaller ones. But, ultimately, the size of your window shouldn't be the only factor in deciding which type of blind to choose. The Plantation Shutter Company will work with you to determine the perfect window coverings for your Myrtle Beach home, no matter the size or shape of your windows.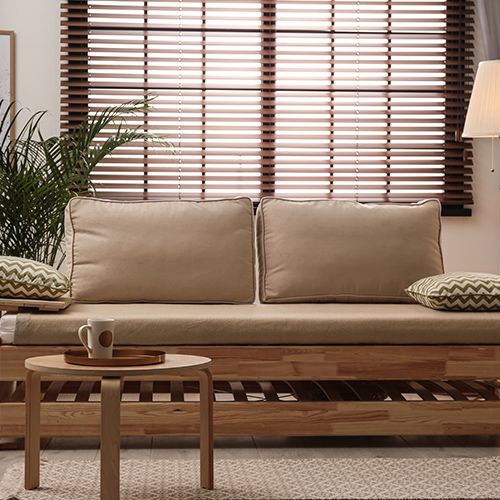 Custom Colors For Coastal Living
Myrtle Beach is a beautiful place to live, and the colors in your home should reflect that. The Plantation Shutter Company offers a variety of colors and finishes for our custom window blinds. Whether you're looking for something to match the existing décor in your home or you want to use your window coverings as a way to add a pop of color, we can help you find the perfect solution.
With various materials — metal, hardwood, or Polywood — to choose from, there are several colors and finishes available for each. If you're not sure which would be best for your home, our expert design staff will be happy to help you choose the perfect custom window treatments for your Myrtle Beach home.
Get a Free Estimate Today
Custom Blinds in Myrtle Beach