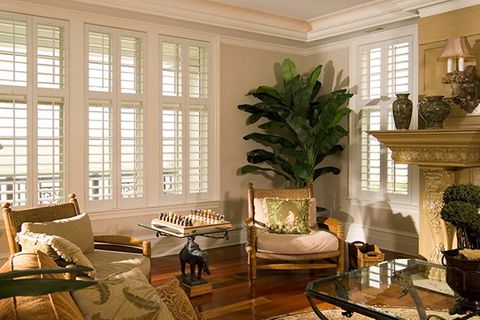 Custom Plantation Shutters In Raleigh, NC
Are you looking for a way to add beauty and value to your home or business, all while improving your home's energy efficiency? Well, we have just the thing for you! At The Plantation Shutter Company, we specialize in designing, manufacturing, and installing plantation shutters, Polywood® shutters, blinds, and more. We use top-notch materials expertly crafted for your window coverings, and we do so all according to your style and design preferences.
Custom Window Treatments Made Just for You
As a local, family-owned-and-operated shutter company in North Carolina, we really enjoy helping our clients find the perfect window coverings that cater to their unique style, window size, and budget. That's why we offer the best custom window treatments that are created according to your specifications. You can choose from hundreds of styles, sizes, and colors when creating your shutters, blinds, and more. Check out your options: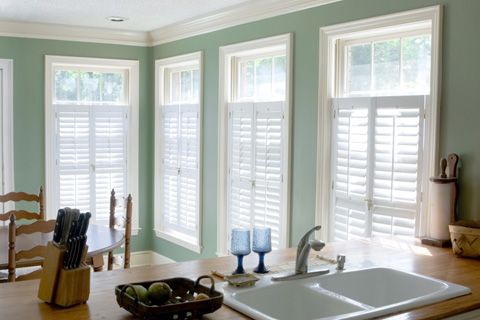 Transform Your Home's Aesthetic
If you are ready to discover the transformative power of custom window treatments for your home, then contact The Plantation Shutter Company to get started. Our knowledgeable representative is excited to help you find the perfect window coverings for your home.
Leland McKeithen is our dedicated sales representative in Raleigh, NC. He has had the pleasure of calling the North Carolina Triangle home for more than a decade. Originally from Pinehurst, NC, his background in residential real estate brings years of experience to the Raleigh area. Leland loves any activity that gets him and his family outside and he is actively involved in the community. He resides with his family in Northwest Raleigh and enjoys participating in many local cultural enrichment activities. Leland would be happy to set up a free in-home or virtual consultation to discuss all of your window covering needs. Get started today!
If you'd like a free in-home estimate, or just have a question, fill your information in the fields below and someone will contact you shortly.