Get The Best Blinds, Shades, and Shutters
The Plantation Shutter Company Has You Covered In Anderson
Plantation Shutters Anderson, SC
Custom Plantation Shutters in Anderson, SC
When it comes to enhancing your home's style, value, and comfort, The Plantation Company is your trusted source for custom window treatments in South Carolina. Since 1987, we have been designing gorgeous custom plantation shutters for our friends and neighbors in Anderson and the surrounding areas. Our number one goal is to provide stunning designs to completely transform the look and feel of your home or business. How do we do this? Let's explore our custom window covering options below.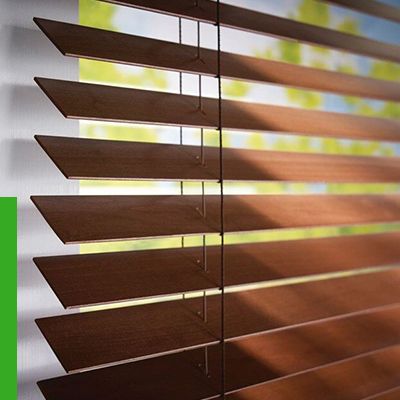 Benefits You'll Enjoy From Our Custom Shutters and More
While all of our window coverings are beautifully designed and crafted using only the best materials, there are many advantages you can enjoy when your partner with The Plantation Shutter Company. Our custom plantation shutters can:
Enhance the style and aesthetics of your home or business.

Increase your home's value.

Reduce your energy costs.

Provide long-lasting beauty and durability.

Withstand temperature, humidity, and weather fluctuations.
Our Custom Window Treatments
We design our custom window coverings just for you. Our plantation shutter experts have a keen eye for style and design, and can help you find the best window treatments for your home or business. Our window treatments are customizable, giving you control over the style, size, and finish so that your window coverings compliment the size and style of your home's interior and exterior spaces.
When you're ready to transform the look and feel of your home, we want to help you every step of the way. From choosing the right window coverings to customizing them to your specifications and style preferences, The Plantation Shutter Company delivers the highest quality window treatment designs and installations, backed by exceptional customer care.
Get Custom Blinds, Shades, Exterior and Plantation Shutters in Anderson
At the Plantation Shutter Company, we have all the window coverings you could want, and we get why it might be a little confusing when it comes to making decisions on which coverings you need and want. Here's a little more information on what each of our coverings has to offer, reach out to us when you need window coverings in Anderson!
Blinds - Blinds are made for the interior of your home and come in a variety of styles that are meant to be both aesthetically pleasing and functional. While you could go with standard white, vertical blinds for your home, there may be options that fit your window better and carry more value in aesthetics, as well as light and temperature control. From vertical and horizontal blinds to different colors and materials, The Plantation Shutter Company has something for you.
Shades - Shades are also made for the interior of your home, but the major difference that sets shades and blinds apart are that shades are typically made with a large piece of fabric, whereas blinds are typically made of a hard material. We have a number of shade options, from roll up shades and cellular shades to your classic hanging shade.
Exterior Shutters - Our exterior shutters are some of the most durable and best looking options available on the market. Able to hold up to intense southeastern storms, we carry exterior shutters in various materials, and even offer metal hurricane shutters for our customers closer to the coast.
Plantation Shutters - Available in a variety of colors and materials, our custom made plantation shutters are our namesake for a reason. We offer the best and most diverse plantation shutters options that you're likely to find anywhere. Offering more protection than blinds or shades, plantation shutters are an extra layer of defense against violent weather, prying eyes, and the sun and the wind as well.
Connect With Our Plantation Shutter Specialist In Anderson
Amy Kimbell is your local sales representative in Anderson, SC. The Plantation Shutter Company proudly serves Anderson and its surrounding areas to help you get the classic look of plantation shutters and exterior shutters while enjoying the energy benefits that come with them. Contact our Anderson representative, Amy Kimbell, when you are ready to get started. She will help set you up with plantation shutters, blinds, or any of your window covering needs. Schedule a free in-home consultation and estimate today!
If you'd like a free in-home estimate, or just have a question, fill your information in the fields below and someone will contact you shortly.