Trust Morehead City's Best Blinds, Shades, and Shutter Company
Get Customized Window Coverings
Morehead City, NC
Customize and Install Your Window Coverings With Plantation
Mary Wesley's background experience started as a travel agent but has taken her many places, but has solidified her belief that there is no place like home in North Carolina. " I have enjoyed my last eight years with the Plantation Shutter Company helping clients create an inviting living environment. Plantation Shutters offer, not only energy efficiency but also an ambiance that says welcome home the minute you step into the room. I would like to thank you for the opportunity to assist you in making your window covering investment. Please feel free to call if you have questions and know that I look forward to working with you."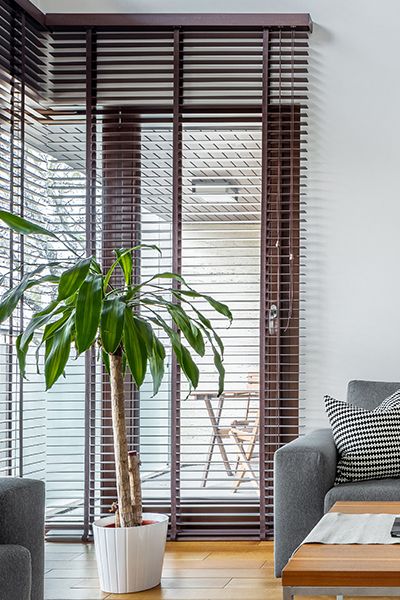 How We Can Help in Morehead City:
Consultation on design and practical needs

Building your custom blinds, shutters, or shades

Fast installation of window coverings

Better energy efficiency, privacy, and storm protection

A more beautiful home all-around
Many people don't realize it until they buy a home and have to have window coverings installed themselves for the first time, but there are actually quite a range of window coverings and they have subtle differences that can make or break your opinion of them once you actually get them installed. At The Plantation Shutter Company, we help people all over North and South Carolina find the best blinds, shades, and shutters for their homes. Call us today and we'll customize your window coverings to meet all your privacy and lighting needs. We could even improve your energy efficiency! We offer:
Our Selection of Shutters, Blinds, and Shades for Morehead City
Exterior Shutter — Exterior shutters come in a wide variety of styles and uses. Even the most basic shutters — raised panel shutters — add property value to your home. Going a little further to add hinged louvered shutters or Board-and-Batten shutters can add a great deal of aesthetic appeal as well as protection from the elements and prying eyes. We also have the best shutters for storm protection. Bermuda shutters and hurricane shutters are available to offer you extra protection from those big coastal storms, possibly saving you thousands in window repairs over time.
Plantation Shutters — Plantation shutters are our namesake for a reason. Not only do we make the best plantation shutters in the window coverings industry, but we also think they're the best interior window covering period. Fully customizable to you, plantation shutters allow you to open up whole sections for a clear view out or to let light in through slats as you would with normal blinds. Not only do they offer the most in all around privacy and light control, but they can also offer superior energy efficiency for your home. With a nearly airtight seal provided by your windowsill, you can be sure they're blocking out the cold or heat when they're closed.
Shades — Shades are an interior window covering that offers more aesthetic value than some other window coverings. Considered "soft window coverings," shades are made out of a variety of materials — mostly fabrics — that are soft and opaque. Some of the more common types of shades are woven wood shades, roman shades, rolling shades, and cellular shades. Because of their wide variety of fabrics and different opening styles, the styles available range widely. If you want to maximize interior design, shades might be the choice for you.
Blinds — Blinds are one of the best window coverings available in terms of functionality. Blinds are easy to use and easy to clean. Available in a variety of materials, your choice here could help determine whether they are also a more energy efficient option than shades. More utilitarian, but still available in a number of great styles from Plantation, blinds are a great choice if you have a large building or a building where styles may change often.
If you'd like a free in-home estimate, or just have a question, fill your information in the fields below and someone will contact you shortly.