For The Best Shades, Shutters, and Blinds
Install With the Plantation Shutter Company in Hilton Head
Hilton Head, SC
Custom Plantation Shutters in Hilton Head, SC
If you've been thinking about transforming the interior or exterior spaces of your home or business into something stunning for a lasting impression, then The Plantation Shutter Company is here to help you. Since 1987, our design team has helped our friends and neighbors in Hilton Head and throughout the Carolinas create an ideal home interior or exterior style that complements the overall look and feel of the home's aesthetic.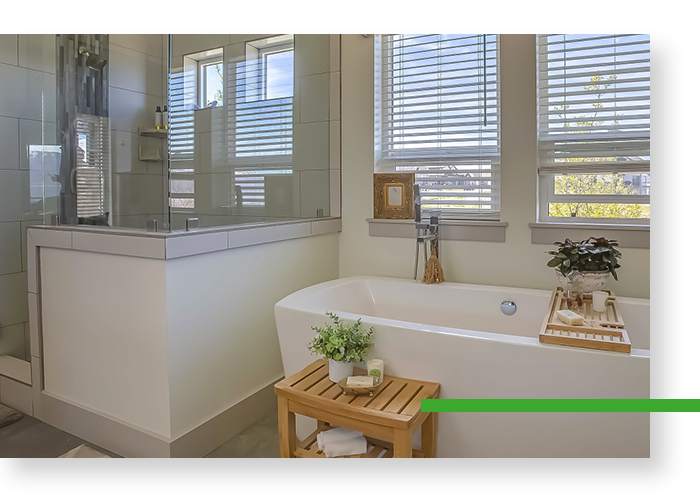 Custom Window Coverings Tailored to You
We collaborate with you to create the perfect designs to complement your home's interior or exterior spaces. Our products include:
Our Steadfast Commitment to Excellence
With more than 30 years of experience in designing, manufacturing, and installing exceptional custom window treatments, we are committed to excellence in everything we do. As a local, family-owned-and-operated shutter company, we're determined to create the highest quality designs for your home or business that you will absolutely love for years to come. We strengthen our designs and installations with friendly, knowledgeable service because we genuinely care about the people in the communities we serve. Explore our window treatments and connect with us to schedule a free in-home or virtual consultation.
Hurricane Shutters, Plantation Shutters, and More in Hilton Head
When it comes to window coverings, especially near the coast, not all are created equal. While shades, blinds, and all kinds of shutters have a tendency to get lumped together, they actually all serve the same purposes, but to varying degrees. It depends on your taste and needs to decide what's ultimately best for window covering installation in your home. At The Plantation Shutter Company, we're here to get you started with the basics.
Shades - Shades are great for aesthetics, and fit that purpose perfectly in many beach homes. With a variety of styles and prints available, our shades provide a window covering option that can provide looks and functionality. We carry a variety of different types of shades, including solar and cellular options to help increase your energy efficiency. While they offer more aesthetic options than blinds, they also offer less light and visibility control.
Blinds - Blinds offer easy light and visibility control, which is the main reason that many home and business owners go for them over shades. After all, most people would agree that these are the two main purposes of window coverings. They're more user friendly than shades, and less prone to staining or fading over time. What they don't offer, that some people prefer in their window coverings, is the complete opaqueness when closed of shades. However, our blinds come in a wide variety of styles and colors, so we're confident you can find an option that meets your needs and that you think looks great.
Exterior Shutters - If you live on an island or near the coast, then you need more from your shutters than simply resting next to your windows. At the Plantation Shutter Company, we offer a wide array of exterior shutter options, from classic, wooden, hinged options to metal hurricane shutters. No matter your stylistic choice, with exterior shutters you get protection from the elements that goes beyond the temperature to protect your home from debris, broken glass, and possible flooding following a broken window.
Plantation Shutters - Plantation shutters are not only what we built our name on, but a great addition to homes with particularly violent storms, as they protect against broken glass and other debris from getting into your home. They also offer all the other benefits of shades or blinds and then some. With plantation shutters you get complete control over filtering light and visibility in or out, as well as extra protection against hot or cold weather because of a more complete seal than other window coverings.
Schedule Your Consultation Today
Are you ready to transform the overall look and feel of your home or business? Then reach out to The Plantation Shutter Company to schedule your consultation today. Barry Coulter serves The Plantation Shutter Company for the Hilton Head, South Carolina, area. Since joining our shutter company in 1995, Barry is a highly qualified and knowledgeable expert in all of our window treatment options. He is passionate about helping you find the perfect solution to complement the beauty, functionality, and energy efficiency to enhance your home. Additionally, we tailor your custom window coverings to work with your budget for maximum cost-effectiveness.
Please call or email Barry to set up your free in-house or virtual consultation.
If you'd like a free in-home estimate, or just have a question, fill your information in the fields below and someone will contact you shortly.