Covering Greenville With the Best Shades, Shutters, and Blinds
Get Yours Today With Plantation
Greenville, SC
Custom Plantation Shutters in Greenville, SC
The Plantation Shutter Company has proudly helped our friends and neighbors in Greenville optimize their homes and businesses with beautiful plantation shutters and custom window treatments since 1987. Our goal is to help you find the perfect window coverings that compliment your style and décor, all while making your home more comfortable and energy-efficient. When you are ready to give your windows the treatment they deserve, we will be there to streamline the process, making each step fun and stress-free for you and your family.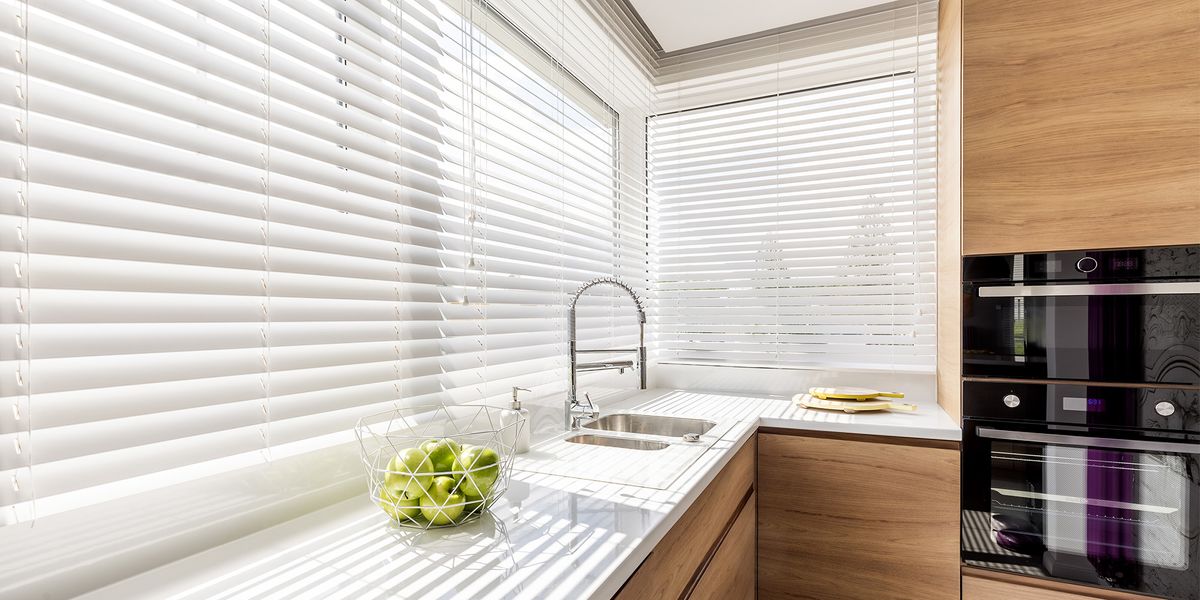 Plantation Shutters and Window Treatments in Greenville
As Greenville's premier experts in custom window coverings, we offer an array of treatments, styles, and customizable options to help you achieve your goals and make a lasting impression. We understand that installing exterior and interior shutters, shades, and blinds is an investment, which is why we want you to feel 100% confident with options you choose. Our friendly and experienced shutter expert will work closely with you to find the perfect solution for your home or business. From the design, construction, and installation, we'll help you every step of the way. Explore your window treatment options below:
Window Coverings of All Kinds in Greenville
A window covering is a window covering is a window covering right? Maybe, but if you care about your home, there's some major differences that need to be considered before you make the investment in window coverings for your entire home. What type is right for you? Can you meet your needs better with shades than blinds, or do you need both? There's lots to know and consider about blinds, shades, exterior and interior shutters, and we're here to help you get started in Greenville.
Shades - Shades are something that interior designers love to include in their homes, because they offer such great aesthetic appeal. Rather than being made out of many slats that stack on top of each other, shades are usually made out of one continuous material, and that material is usually some kind of soft fabric. They offer more in the way of looks because of their various textures and prints, but not the same privacy and light control as blinds.
Blinds - More of a functional tool than shades, blinds keep most light out when they're closed and yet provide for instant "lowering" or "raising" of the natural light in the room without giving up privacy completely. While they serve great function in regards to light and privacy, you can also get good aesthetic appeal out of them with our many styles, and raise your energy efficiency by picking the right material.
Exterior Shutters - The only way to truly get exterior protection for your windows, exterior shutters are many people's line of defense against storms and property damage. While they serve a very important function, they also add a classic appeal to many homes. We offer traditional hinged exterior shutters as well Bermuda, hurricane, and other styles that vary in durability and use.
Plantation Shutters - Our pride and joy, plantation shutters are what got us started and still where we see the most practicality for homeowners. Available in a variety of materials and shades, our plantation shutters provide protection from prying eyes and the elements all while offering the maximum amount of light and visibility control. Our shutters provide a tight seal to your window frame, the look to match your interior design, and materials that increase your energy efficiency.
Schedule a Free Consultation in Greenville
When you are ready to compliment your home's beauty and value with exceptional shutters and window coverings, connect with our shutter company to get started. Amy Kimbell is your local sales representative in Greenville, SC. The Plantation Shutter Company serves Greenville and its surrounding areas helping you to get the timeless look of plantation shutters, exterior shutters, and more, as well as the energy-saving advantages that comes with them. Contact our Greenville representative, Amy Kimbell, and she will get you started with any of your shutter or window covering needs, answer any questions, or schedule a free in-home consultation and estimate.
If you'd like a free in-home estimate, or just have a question, fill your information in the fields below and someone will contact you shortly.