Greenville, NC
Custom Plantation Shutters Blinds, Shutters, and Shades in Greenville, NC
Mary Wesley's background experience started as a travel agent but has taken her many places, but has solidified her belief that there is no place like my home in Greenville, N.C. She has been selling plantation shutters with the company for the last eight years and said she has enjoyed every minute of it. "I would like to thank you for the opportunity to assist you in making your window covering investment. Please feel free to call if you have questions and know that I look forward to working with you."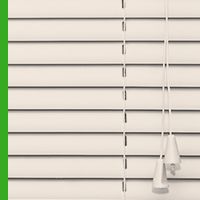 What You Recieve When You Work With Plantation
Consultation on the best window coverings for you

Shades, shutters, and blinds that match your needs

Increased energy efficiency

Storm protection

Better privacy
When it comes to picking out window coverings, we know it's probably a lot harder than you thought. Luckily, we're here to help! At The Plantation Shutter Company in Greenville, we provide the best window coverings to homeowners in Greenville, from interior coverings like shades, blinds, and plantation shutters, to a range of exterior shutters. All of our coverings are custom made for you, and we'll help you get exactly what you need. Read more below to learn about the different types of window coverings and give us a call for further guidance on your coverings and installation!
Our Selection of Window Coverings for Greenville
Plantation Shutters — Our namesake window covering, plantation shutters are a great option for anyone who wants superior light and privacy control as well as energy efficiency. Plantation shutters can be opened and adjusted in a variety of ways — in large and small sections and with hinges and slats. They offer a tight seal with your window frame as well, so you know that when they're closed, you have the best protection a window covering can offer in terms of temperature. Available in both wood and polywood materials and a variety of colors, we can install plantation shutters with everything you need.
Exterior Shutters — Exterior shutters are often purely cosmetic in our day in age, however, in areas with storms that can be particularly vicious, they can protect your home as well. At The Plantation Shutter Company we can offer both cosmetic and extremely functional shutters. You can get everything from raised panel shutters to hinged old-world style Board-and-Batten shutters and louvered shutters. We even have Bermuda and hurricane style shutters for those who feel it necessary. Available in a wide range of colors and materials, we're sure to have something to match the architecture, your taste, and your needs.
Shades — Shades are an interior shutter that are known for their aesthetic appeal among other things. Usually made out of soft materials, and therefore called a "soft window covering," shades offer more for soft and warm interior designs. Some examples include roman shades, woven wood shades, cellular shades, and rolling shades. All offer their own unique benefits in terms of privacy and functionality, but what they have in common is their ability to soften a room or provide contrast. They're especially great in beachy, minimalistic, and modern designs.
Blinds — Blinds are the more functional cousin of the shade, what they lack in softness, as they are considered "hard window coverings," they make up for in privacy and light control. With blinds, you can let in almost as much light as you'd like without opening them completely so anyone can see you. They're also a great option for kids' rooms, apartments, or businesses because they can be cleaned easily, but with our wide array of colors and styles, they can also compliment the right aesthetic quite nicely.
If you'd like a free in-home estimate, or just have a question, fill your information in the fields below and someone will contact you shortly.