Florence, SC
Custom Plantation Shutters Serving the Florence, SC Area
Choosing the right window coverings for your home or business can enhance the aesthetics and value, all while making it more comfortable for you, your family, and your patrons. At The Plantation Shutter Company, we specialize in designing and installing gorgeous custom window treatments for our friends and neighbors in Florence and beyond.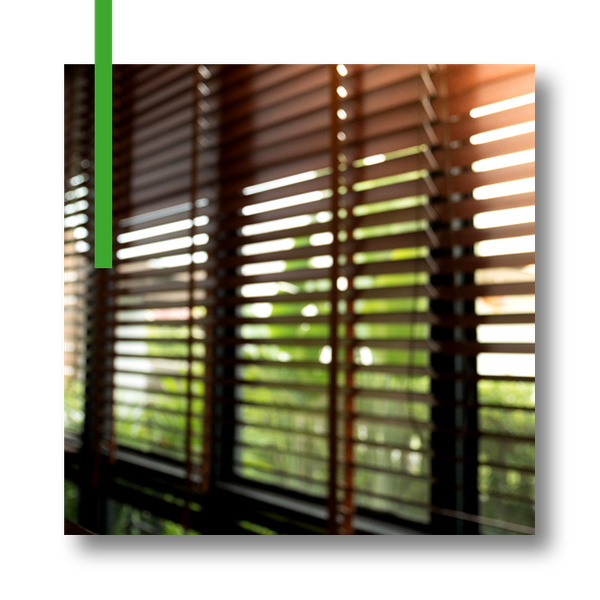 Our Custom Window Coverings Designed for You
The Plantation Shutter Company offers a vast array of window coverings that we customize according to your specifications and style preferences. Our products range from:
Our Unwavering Commitment to Excellence
With more than 30 years of experience in creating beautiful plantation shutter designs, we are committed to providing the highest quality designs and installations to ensure your complete satisfaction. As a local, family-owned-and-operated plantation shutter company in South Carolina, we are proudly recognized as reputable thanks to our exceptional service and outstanding window treatments. Keep reading to explore our products, and contact us to arrange a free consultation with a shutter specialist.
The Best Custom Blinds, Shades, Exterior and Plantation Shutters in Florence
At The Plantation Shutter Company, window coverings are our business, so we know them inside and out. However, as simple as "window covering" may sound, there are actually many subtle differences that separate blinds, shades, exterior and interior shutters from each other. Here's a little more information to help get you acquainted, and give us a call in Florence when you need more information or want to start your order and installation!
Shades - Shades are an interior window covering that offers lots of great qualities, not the least of which is its aesthetic appeal. Thanks to their materials, shades offer a greater variety in style and texture than blinds do, but not as much control over natural light and the privacy of your home. We offer shades in a variety of styles, from roller shades to Roman shades and woven wood and everything in between.
Blinds - Blinds serve more of a functional purpose than shades, but can still look great thanks to the many customizable options from The Plantation Shutter Company. They offer better light and visibility control than shades, and some materials are better for stopping wind and outside temperatures from getting into your home than shades. Our blinds come in a variety of style, color, and material options. Tell us your wants and needs and we'll let you know what we think works best!
Exterior Shutters - Made to protect your windows, our hinged exterior shutters offer the protection you need from violent storms and an extra layer of protection should you leave home for a while. Available in a variety of styles and materials, our Bermuda, hurricane, and classic hinged shutters will give you the level of protection you need and the look you want. If you have lots of windows and live in an area with violent storms, these shutters could protect you from both repair costs and broken glass.
Plantation Shutters - Our pride and joy, our plantation shutters come in a variety of materials and styles to fit your home, and offer all around protection for your interior. You'll be protected from storms, prying eyes, and the temperature outside as well as have full control over light filtering and visibility. They can also look great as well! The variety of colors and shades we have available are sure to provide something that accents your interior perfectly.
Arrange a Consultation Today!
If you are ready to transform the look and feel of your home or business, then we are excited to help you achieve your decor goals. Connect with your friends at The Plantation Shutter Company to arrange a free consultation. Derrick Temple is the founder of The Plantation Shutter Company and the area representative for the Florence, South Carolina, and the surrounding areas. As a Florence native, Mr. Temple received his bachelors' degree from Clemson University. He and his wife live in Murrells Inlet, where they raised their two sons and are very active in community service. Mr. Temple has more than 30 years of experience and expertise in the shutter industry. His keen, unmatched eye for design and style will enhance the look and value of your home or business.
Please contact Derrick Temple for your window treatment needs at 843.251.9560 or email him at dtemple@theplantationshutterco.com. You can also stop by the showroom at 11750 Frontage Road, Murrells Inlet, SC, 29576. We're excited to hear from you and help you transform the look and feel of your home.
If you'd like a free in-home estimate, or just have a question, fill your information in the fields below and someone will contact you shortly.