Charleston's Best Choice For Window Coverings
Get Blinds, Shutters, and Shades With Plantation
Charleston, SC
Custom Plantation Shutters In Charleston, SC
When it comes to window coverings for your home or business, you want to find the very best options to ensure quality, durability, longevity, and beauty. At The Plantation Shutter Company, we have been designing and installing custom window treatments for more than 30 years. In that time, we have built lasting relationships with our customers because we are genuinely passionate about what we do. If you are looking for plantation shutters, blinds, shades, and more, we have you covered. Explore your options below, and connect with your local shutter and blind expert to schedule your free consultation today!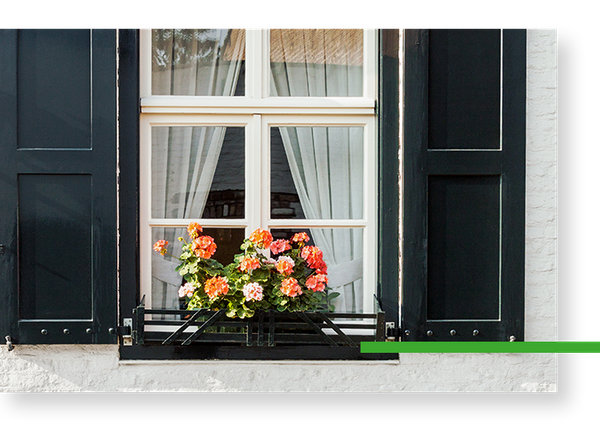 Our Stunning Custom Window Treatments
The Plantation Shutter Company specializes in a range of custom window treatments that can add beauty, comfort, and value to your home or business. Our goal is to help you enhance the beauty of your home while enjoying the additional benefits that window coverings offer. From making your home feel more comfortable to improving your home's or business's energy efficiency, there are so many advantages you can enjoy from our high-quality shutters, shades, and blinds. Our vast selection of window treatments include:
Serving Charleston With Window Blinds, Shades, & Shutters
The Plantation Shutter Company proudly produces all kinds of window coverings for our customers in Charleston. From blinds to plantation shutters, we have all the necessary materials, styles, and types of window coverings to make sure that you get exactly what you need out of yours. When you need window coverings installed, we hope you choose us. To get you started in your decision making, here's a little more info about the different types of blinds and what we have to offer.
Shades - An interior window covering, shades are easily confused with blinds. While for many purposes the two names may seem interchangeable, they're actually fairly different. The first difference you'll notice between a set of blinds and a set or shades, is that shades are typically made out of a soft fabric, and are always one continuous piece of material. There are a number of other factors that separate the two, but the aesthetic difference of fabric vs hard window coverings is often what makes the difference for customers. If you're looking for shades we have a variety of roll-up, fold-up, and horizontal closing options as well as cellular shades.
Blinds - Blinds are also an interior window covering, made out of hard material as we mentioned earlier, but aside from that, they are more practical for certain purposes. Blinds allow you to let more light in and see out without opening or closing an entire section of the blinds, whereas shades always let in some light, but have to be raised up to allow more light or any visibility. Available in a variety of materials, including real wood, aluminum, and others, our blinds come in a variety of colors and styles and can be fitted to your wants and needs.
Exterior Shutters - Shutters are an exterior window covering traditionally, before the advent of the plantation shutter. Shutters allow for exterior protection from the elements, they provide a barrier to wind, and cold or hot temperatures, and protect your windows from smashing in particularly violent weather. Our shutters are made from wood, Polywood®, and a variety of other materials, and come in various shades. Whether you need Bermuda shutters, classic louvered shutters, or hurricane shutters, we can get you something with a great design and great protection.
Plantation Shutters - Our favorite kind of window covering, we believe in the plantation shutter, because it provides for all your needs in a package that's eye-pleasing. Plantation shutters offer protection from the elements, prying eyes, and the temperature all while allowing as much light and visibility control as possible. We provide our shutters in a variety of materials, like real basswood and Polywood®, and in shades to match any interior. We can even make as many sections and as small or large of slats as you would like.
Connect with Charleston's Favorite Shutter Company
If you are ready to elevate your home's interior or exterior spaces, then you will want to explore our plantation shutters, blinds, and shades. Connect with our shutter specialist to arrange a free consultation. For more than 17 years now, Barry Coulter has been serving The Plantation Shutter Company in the greater Charleston, South Carolina, area and beyond. He will find you the perfect interior and exterior plantation shutters to compliment the beauty of your home while improving your home's energy efficiency. Please call or email Barry to set up a free consultation. He looks forward to assisting you in optimizing your home's value, comfort, style, and energy-saving potential.
If you'd like a free in-home estimate, or just have a question, fill your information in the fields below and someone will contact you shortly.