Get Your Cary Home Covered With Plantation
Our Blind, Shade, and Shutter Installations Are Second To None
Cary, NC
Custom Plantation Shutters Serving the Cary, NC Area
Sales Representative Leland McKeithen has had the pleasure of calling the North Carolina Triangle home for more than a decade. Originally from Pinehurst, NC, his background in residential real estate brings years of experience to The Plantation Shutter Raleigh area. Leland loves any activity that gets them outside and he is actively involved in the community. He resides with his family in Northwest Raleigh and enjoys participating in many local cultural enrichment activities. Leland would be happy to set up an in home consultation to discuss all of your window covering needs.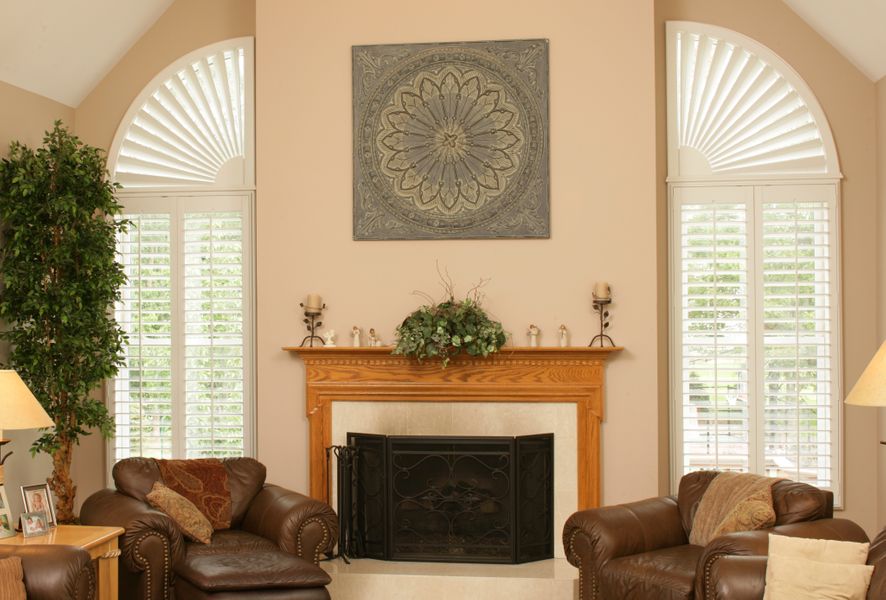 Custom Window Coverings for Any Style
Install Windows, Shades, and Blinds With The Plantation Shutter Company
At The Plantation Shutter Company, window coverings are what we do, so we know that there's quite a bit of confusion as to the different types of window coverings and what exactly they are. In Cary and the rest of North and South Carolina, we're here to help, with custom window coverings that offer the best look and functionality for your home. From blinds and shades to our namesake plantation shutters, here's a little more offer on what each has to offer and what we have available.
Blinds - Blinds are an interior window covering that are often the basic requirement for a home or business. You may even get a tax write off for installing them. They offer high functionality in terms of a window covering, because you're offered degrees of light and visibility. They even help you save energy, because they block your home from direct sunlight and the temperature coming in through the windows. At The Plantation Shutter Company, we can make blinds to fit almost any window, and in a variety of shades and materials as well as hanging and vertical styles.
Shades - Slightly more for aesthetics than blinds, shades might be considered fancier, but they serve many of the same functions. Shades obviously offer some light and privacy control, and a closed shade may offer more privacy than a closed blind, because of it's opaque, single fabric construction. If you like to adjust the natural lighting throughout your room often, then blinds may be the more functional choice, however, if it's rare that you use them then you might prefer the many different aesthetic options that shade fabrics, prints, and textures provide.
Exterior Shutters - Exterior Shutters are one of the only physical forms of protection for your window, and if you live in a particularly stormy area, then they might be your defense against costly repairs and broken glass. They can also look great. Available in a variety of styles, such as louvered, raised panel, bermuda, and hurricane, we have exterior shutters for the look and protection you need.
Plantation Shutters - As far as interior window coverings go, the plantation shutter offers the most in terms of functionality, offering ultimate flexibility in terms of lighting and visibility control as well as superior protection in the realm of energy efficiency. Offering a tight window frame seal and opening and closing in a variety of sections, you have maximum control over your protection from the elements, prying eyes, and unwanted light.
If you'd like a free in-home estimate, or just have a question, fill your information in the fields below and someone will contact you shortly.