Window Coverings For Your Camden Home
Get Blinds, Shutters, and Shades Installed With Us
Camden, SC
Custom Plantation Shutters In Camden, SC
The Plantation Shutter Company is Camden's trusted source for custom window treatments. Since 1987, our dedicated team has been helping our friends and neighbors in Camden and the surrounding areas transform the look and feel of the homes and businesses with gorgeous plantation shutters and window coverings. Whether you want to add style to your living room or you want to add a fun and stylish element to the exterior surfaces of your home, plantation shutters are the optimal choice.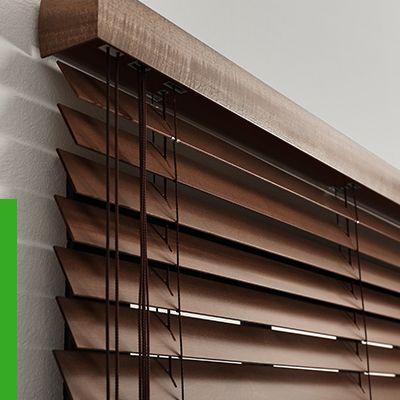 Our Custom Window Treatment Options
At The Plantation Shutter Company, we're committed to providing the highest quality shutter designs and installations. We meticulously design and craft your window coverings to not only meet but exceed your expectations. Our vast range of plantation shutters, exterior shutters, blinds, and shades can completely transform the way your home looks and feels. What's more, you can enjoy the energy-saving benefits of window treatments to save a little extra money on your energy bill each month, all while elevating your home's aesthetic and value.
Choose The Plantation Shutter Company for Blinds, Shades, and Shutters
Window coverings come in many different styles, types, and materials, and choosing even one for all the rooms in your house can be an expensive undertaking. At The Plantation Shutter Company in Camden, we know what an investment it is and how frustrating it can be to replace your blinds, shades, or shutters just to quickly find something that would've worked better. To figure out what's best for you, you first need to know what type of window coverings you need, here's a little more information on the differences of each and what we have to offer.
Exterior Shutters - What many people think of when they think of exterior shutters are the cosmetically proposed version, however there's a great deal that hinged exterior shutters have to offer people in the south, and luckily we carry them both. Available in a variety of colors and materials, our exterior shutters can protect your home and give them some great aesthetic appeal. You can get louvered or Board and Battered wooden shutters to add a classic look to your home, Bermuda shutters for light filtering even when they're closed, hurricane shutters, and more when you buy from us in Camden.
Blinds - Blinds are an interior window covering, often called "hard window coverings" since they're so easily confused with shades, which are "soft window coverings." Blinds come in a variety of materials, from wood to plastic and aluminum, and typically stack on top of each other as you open them. We offer both horizontal and vertical blinds in addition to a variety of materials for you to choose from.
Shades - Shades are the more aesthetic cousin of blinds. The main difference between the two to the naked eye is the difference in material. Shades are made of one continuous fabric, and therefore they usually fold over or roll up to close. They also close horizontally and vertically. Aside from that, there's practicality vs. aesthetics to consider. Shades can be more aesthetically pleasing, because the materials offer more variation in texture and print, however, blinds or plantation shutters may offer more privacy and temperature control.
Plantation Shutters - We stake our name on our plantation shutters for a reason, we believe they're the best window covering, and that we make the best of the best window covering. Plantation shutters offer all-around protection from the outside and all the privacy and light control you could need. Open or close them completely or use the blinds to control visibility, and enjoy the energy saving benefits thanks to a solid construction and tight seal to your window frame.
Arrange Your Free Consultation Today
Are you ready to start enjoying all the benefits that come with installing custom window treatments? Then connect with us to schedule a free consultation with our shutter expert. Woody Jones is the area representative for The Plantation Shutter Company in Camden, South Carolina. Woody has been in the shutter business for more than years and is a seasoned professional when it comes to consulting and assisting clients with their plantation shutters or other window treatment needs. Please call or email Woody to get a free estimate. He looks forward to helping you find the best window coverings for your home.
If you'd like a free in-home estimate, or just have a question, fill your information in the fields below and someone will contact you shortly.