Burlington, NC
Custom Plantation Shutters Serving the Burlington, NC Area
Sales Representative Leland McKeithen has had the pleasure of calling the North Carolina Triangle home for more than a decade. Originally from Pinehurst, NC, his background in residential real estate brings years of experience to The Plantation Shutter Raleigh area.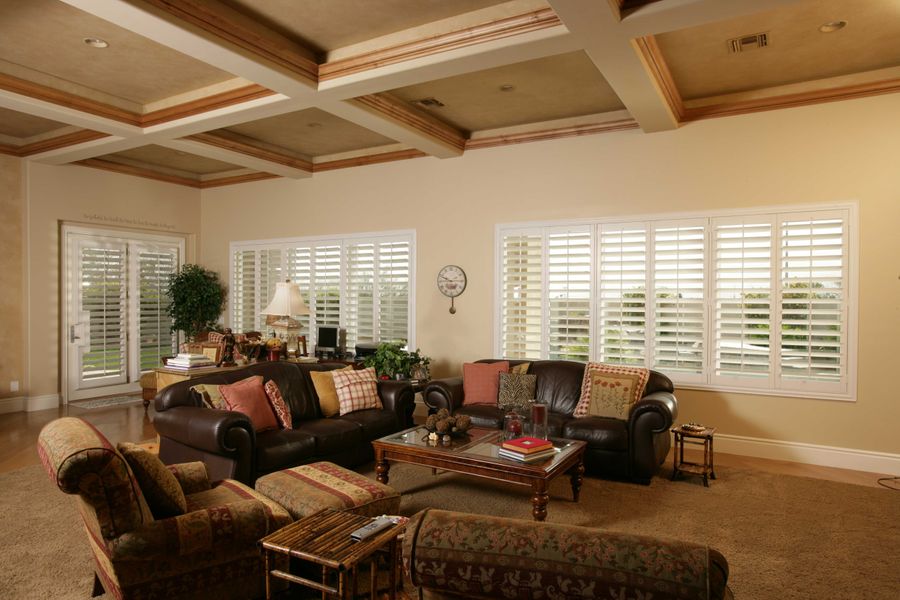 What Leland and His Team Can Provide in Burlington:
Get All Your Window Coverings With The Plantation Shutter Company
Choosing your window coverings can be hard. Most people don't realize all the different benefits that different window coverings offer the homeowner. At The Plantation Shutter Company, we've been producing the finest custom made window shades, blinds, and shutters for years now, so we know a little something about it. From added privacy to storm protection, here's a little bit more about all that our coverings have to offer.
Blinds - Blinds are the classic interior window covering go-to for many homes, and especially businesses. Blinds offer high functionality in terms of all their benefits. They allow you to control light and visibility easily and, depending on the material, offer various levels of help with energy efficiency. We carry blinds in many different colors, shades, and materials, as well as horizontal and vertical options.
Shades - Shades are another interior window covering that are often confused with blinds, but have some established differences. Shades are usually one continuous piece of soft fabric that covers your window, meaning they don't offer as much in terms of light and visibility control. You can simply open your shade or not, whereas blinds offer varying degrees of light and visibility. While they lack some functionality, shades do offer more interior design appeal, thanks to the variety of fabrics, colors, and prints available.
Exterior Shutters - Exterior shutters can be a great idea for anyone who thinks they may be impacted by hurricanes or other serious storms. Not only do they add some definite appeal to the outside of your home, but they also offer one of the only forms of physical protection for your windows. At The Plantation Shutter Company, we offer a wide variety of exterior shutters in different materials, from classic louvered shutters to Bahama and hurricane shutters.
Plantation Shutters - Plantation shutters are an excellent interior window covering that we stake our name on. Made from basswood and Polywood®, our plantation shutters offer all around protection for your home. When it comes to basic functionality, these shutters offer the most in terms of both light and visibility control, as they have the tightest seal to your window frame and can open and close with both blinds and entire sections. They offer an extra layer of protection in energy efficiency and storm protection as well, being a solid barrier behind the window. With our colors and styles, you can find interior shutters for all around protection as well as aesthetics.
Let Our Burlington Team Help You
If you need new exterior or interior shutters, blinds, or shades, then The Plantation Shutter Company wants to be your choice for installation. Leland would be happy to set up an in-home consultation to discuss all of your window covering needs. Give him a call today at the number below!
If you'd like a free in-home estimate, or just have a question, fill your information in the fields below and someone will contact you shortly.