Brunswick County, NC
Custom Plantation Shutters In Brunswick County, NC
As a local, family-owned-and-operated shutter company proudly serving Brunswick County, North Carolina, we are excited to help you achieve your interior and exterior design goals. The Plantation Shutter Company offers custom window treatments for any style and any budget. What's more, we have more than 30 years of experience and have been a staple in the Carolinas since 1987. We use only the best, environmentally friendly materials to create our shutters, blinds, and shades, bringing beauty, value, energy-efficiency, and distinction to your home or business.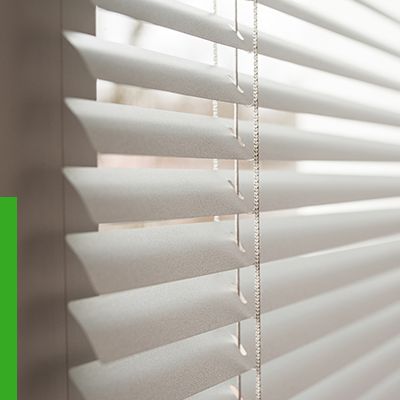 Custom Window Coverings for Any Style
As a Top Rated Local® shutter company in North Carolina, we want to make choosing the perfect window coverings for your home or business fun and easy. With a wide range of styles, colors, sizes, and customizable options, we offer something for any style and any decor. Explore our plantation shutters and more to find a style that speaks to you:
Brunswick County Window Blinds, Shades, and Shutters
Having the right types of blinds and shutters protects your home as well as your wallet. At The Plantation Shutter Company, we know this better than most. As experts in blinds, shades, exterior shutters, and of course, plantation shutters, we know how each type of window covering can make a difference in your home. If you're ready to install window coverings in your home, here's a little more information on what the different types of coverings have to offer, from aesthetics to storm protection.
Exterior Shutters - In some areas, exterior shutters are purely decorative, but in Brunswick County, and many other coastal areas, you need a little more from your shutters. At The Plantation Shutter Company, we have a wide array of exterior shutters that protect your home from hurricanes and other coastal storms. Whether you want a wooden, hinged shutter to add a classic look, Bermuda shutters for constant protection and visibility, or metal hurricane shutters for the most possible protection, we have something we can offer you.
Plantation Shutters - If you're looking for something to compliment the inside of your home that also offers some storm protection, then plantation shutters could be a great option for you. Available in a variety of shades and materials, our plantation shutters can compliment any interior design while offering ultimate privacy and natural light control. On top of that, when closed during a storm, they could protect you from shattered glass and other debris.
Blinds - Blinds are an interior window covering that differ from shades in a few ways, although the two terms are often mistakenly used interchangeably. The main difference between the two would be the material they're made out of, and thus the functionality and value they offer. Blinds are "hard" window coverings, meaning they are made out of hard materials like wood, plastic, or aluminum. They are also typically constructed with slats that stack on top of each other as you open the blind. This construction means that blinds offer more in terms of light and privacy control. At the Plantation Shutter Company, we have blinds in a variety of materials that can offer those benefits as well as added energy efficiency and visual appeal.
Shades - Shades are similar to blinds and thus often confused with them. As opposed to "hard" window coverings, shades are considered "soft" window coverings, and they are typically made out of one piece of soft fabric. They usually fold up or roll up and are completely opaque. Because of the variety of materials, textures, and prints available for shades, they can be a more aesthetically pleasing option of window covering. We offer shades in a variety of materials, colors, and styles and will be happy to amp up the interior design of your home.
Schedule a Free Consultation Today
Are you ready to give your windows the treatment they deserve? We're excited to help! Contact The Plantation Shutter Company to arrange a free virtual or in-home consultation with our knowledgeable design consultation.
Samantha Nguyen is the sales and design consultant for the Plantation Shutter Company, serving the greater Brunswick, North Carolina, area. Samantha, whom you can call Sam, has over 30 years of experience as a full-service interior design professional, as well as, extensive work experience in new construction and home renovation. Sam puts emphasis on customer service and the expertise she has in all aspects of window coverings. Contact her to arrange a free in-home or virtual consultation for all of your window treatment needs. She will be happy to sit down and discuss solutions that are a perfect fit for your home or business.
If you'd like a free in-home estimate, or just have a question, fill your information in the fields below and someone will contact you shortly.