The Best Blinds and Shutters in Asheville
Get Yours From The Plantation Shutter Company
Asheville, NC
Custom Plantation Shutters In Asheville, NC
When you decide to upgrade your windows, you want to partner with a local shutter company that is committed to excellence in everything they do. Here at The Plantation Shutter Company, we want to give your windows the A+ treatment they deserve. Moreover, we want your entire experience with us to be a positive one. That's why we combine superior designs and shutter installations with friendly, courteous customer service to ensure your 100% satisfaction.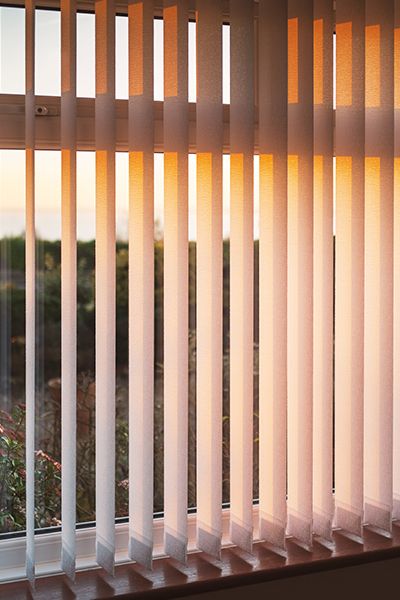 The Best Window Coverings in the Carolinas
When it comes to our custom window treatments, you can feel confident in knowing each type is made from the best materials with exceptional craftsmanship and a keen attention to detail. What's more, we will customize your designs and installations to your specifications. Check out our impressive selection of window coverings:
Experience Where It Counts
For more than 30 years now, we have been helping our friends and neighbors in Myrtle Beach add beauty, distinction, value, and energy efficiency to their homes with stunning custom window treatments. As a local, family-owned-and-operated shutter company, we genuinely care about the communities we serve. You can count on our team to help you achieve your interior and exterior decorating goals to really turn some heads with shutters, blinds, and more.
Top Rated Local® Shutter Company in North Carolina
Since 1987, we have been helping our friends and neighbors in Asheville and beyond completely transform their homes' look and feel. We specialize in designing, manufacturing, and installing custom window treatments of all types, including plantation shutters, as our name implies. We're a local, family-owned-and-operated shutter company that is invested in the communities we serve, which is why we only use the best, high-quality materials to create your window coverings. Whether you want to enhance your existing decor, or you want to add distinction to a new home, we are here to help.
Window Coverings of All Kinds In Asheville
As the old saying goes, "you don't know what you don't know," and we've found this to be especially true with window coverings. At The Plantation Shutter Company, window coverings are our business, and we realize that new homeowners who have never bought window coverings might be stepping into an investment they never realized was so complicated. Just to begin to bring you out of the weeds, here's a little info on the differences between window blinds, shutters, and shades.
Shades - Shades are an interior window covering that go up and down much like blinds, but otherwise they can be very different. However, the main thing that sets them apart and likewise sets up their costs and benefits, is the material they are made out of. Shades are typically one large piece of soft fabric, whereas blinds are made with slats that stack on top of each other. This allows for a wider variety of textures, prints, and colors, which appeals greatly to some homeowners who value interior design. We offer a wide variety of shade types, from roman and roller shades to cellular and solar shades.
Blinds - Blinds are interior window coverings that are composed of many slats that stack on top of one another. This makes blinds very practical in terms of letting in the amount of sunlight you want in and providing as much visibility outside as you might like. Great for both homes and businesses, blinds don't stain as easily as shades and can be easier to use. We offer blinds in a variety of colors and materials, so you can get something to match your interior.
Exterior Shutters - Exterior shutters are unique amongst window coverings in that they are made for the outside of your windows. What this offers, especially in areas with high winds or violent storms, is property and personal protection. Windows can cost thousands of dollars to replace, and exterior shutters help avoid that disaster, as well as what could happen if someone was to be in the path of a broken window.
Plantation Shutters - Our namesake window covering, plantation shutters offer all-around protection for the interior of your home. They protect you from storms, prying eyes, unwanted light, and even energy loss. By providing a near complete seal with your window and adjustable slats as well as various sections, you get the maximum amount of light and privacy control as well as benefits in energy efficiency and storm protection.
Arrange a Free Consultation Today
When you are ready to take your windows to new heights, a custom window treatment upgrade is one of the best investments you can make in your home or business. We want to help you achieve your interior and exterior design goals, so contact us today to schedule a free virtual or in-home consultation.
Amy Kimbell is your local sales representative in Asheville, NC. The Plantation Shutter Company serves Asheville and its surrounding areas helping you to get the classic look of plantation shutters and exterior shutters and the energy benefits that come with them. Contact our Asheville, NC representative to arrange a free in-home or virtual consultation today!
If you'd like a free in-home estimate, or just have a question, fill your information in the fields below and someone will contact you shortly.