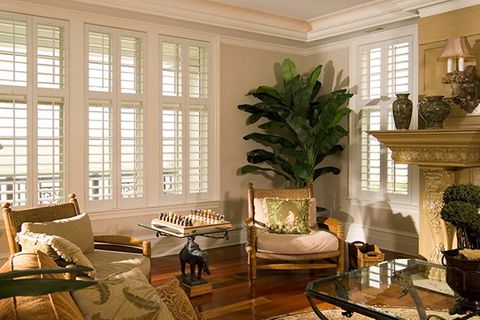 Custom Plantation Shutters In Asheville, NC
When you decide to upgrade your windows, you want to partner with a local shutter company that is committed to excellence in everything they do. Here at The Plantation Shutter Company, we want to give your windows the A+ treatment they deserve. Moreover, we want your entire experience with us to be a positive one. That's why we combine superior designs and shutter installations with friendly, courteous customer service to ensure your 100% satisfaction.
Top Rated Local® Shutter Company in North Carolina
Since 1987, we have been helping our friends and neighbors in Asheville and beyond completely transform their homes' look and feel. We specialize in designing, manufacturing, and installing custom window treatments of all types, including plantation shutters, as our name implies. We're a local, family-owned-and-operated shutter company that is invested in the communities we serve, which is why we only use the best, high-quality materials to create your window coverings. Whether you want to enhance your existing decor, or you want to add distinction to a new home, we are here to help.
The Best Window Coverings In the Carolinas
When it comes to our custom window treatments, you can feel confident in knowing each type is made from the best materials with exceptional craftsmanship and a keen attention to detail. What's more, we will customize your designs and installations to your specifications. Check out our impressive selection of window coverings: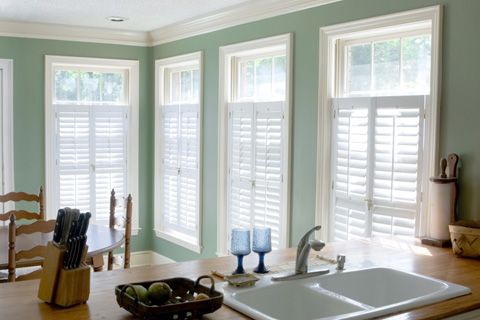 Arrange a Free Consultation Today
When you are ready to take your windows to new heights, a custom window treatment upgrade is one of the best investments you can make in your home or business. We want to help you achieve your interior and exterior design goals, so contact us today to schedule a free virtual or in-home consultation.
Amy Kimbell is your local sales representative in Asheville, NC. The Plantation Shutter Company serves Asheville and its surrounding areas helping you to get the classic look of plantation shutters and exterior shutters and the energy benefits that come with them. Contact our Asheville, NC representative to arrange a free in-home or virtual consultation today!
If you'd like a free in-home estimate, or just have a question, fill your information in the fields below and someone will contact you shortly.